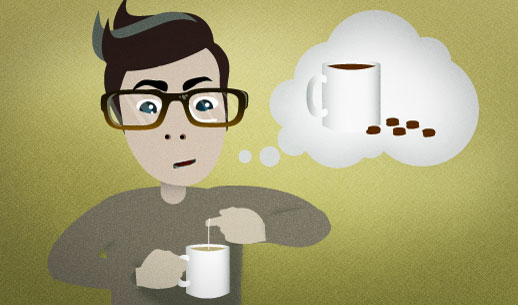 You want a cup of coffee, but you've run out of coffee at home. You make a cup of tea instead, and say this to yourself:
Better than nothing, I guess.
This expression is useful for the following situation:
There's something specific which you want.
You can't get it.
You can get something else, which is not as good but is OK.
For example, if you really want some vanilla ice cream, but you don't have any, you can eat a cookie instead and think:
A cookie is better than nothing.
When you're either not very sure or not very happy about what you're saying, you can end your sentence with "...I guess."
A: It's not working.

B: You have to have a password, I guess.
I'll stay here and keep working, I guess.
(Print this lesson)