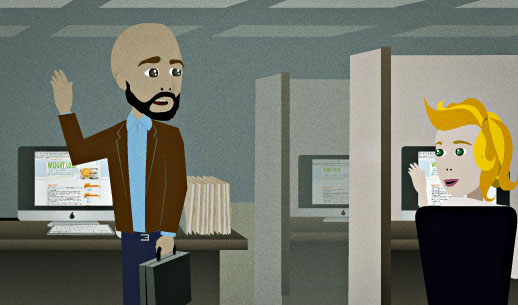 You're leaving work for the weekend on a Friday afternoon. You see someone who you work with, but don't know very well. You nod and say goodbye this way:
Have a good one!
This phrase means can mean "Have a good weekend!", "Have a good day!", etc. You can even use it when you don't know when you'll see someone again.
This phrase sounds more relaxed and reserved. You can use it to say "goodbye" to someone who you don't know very well or have just met.
(Print this lesson)