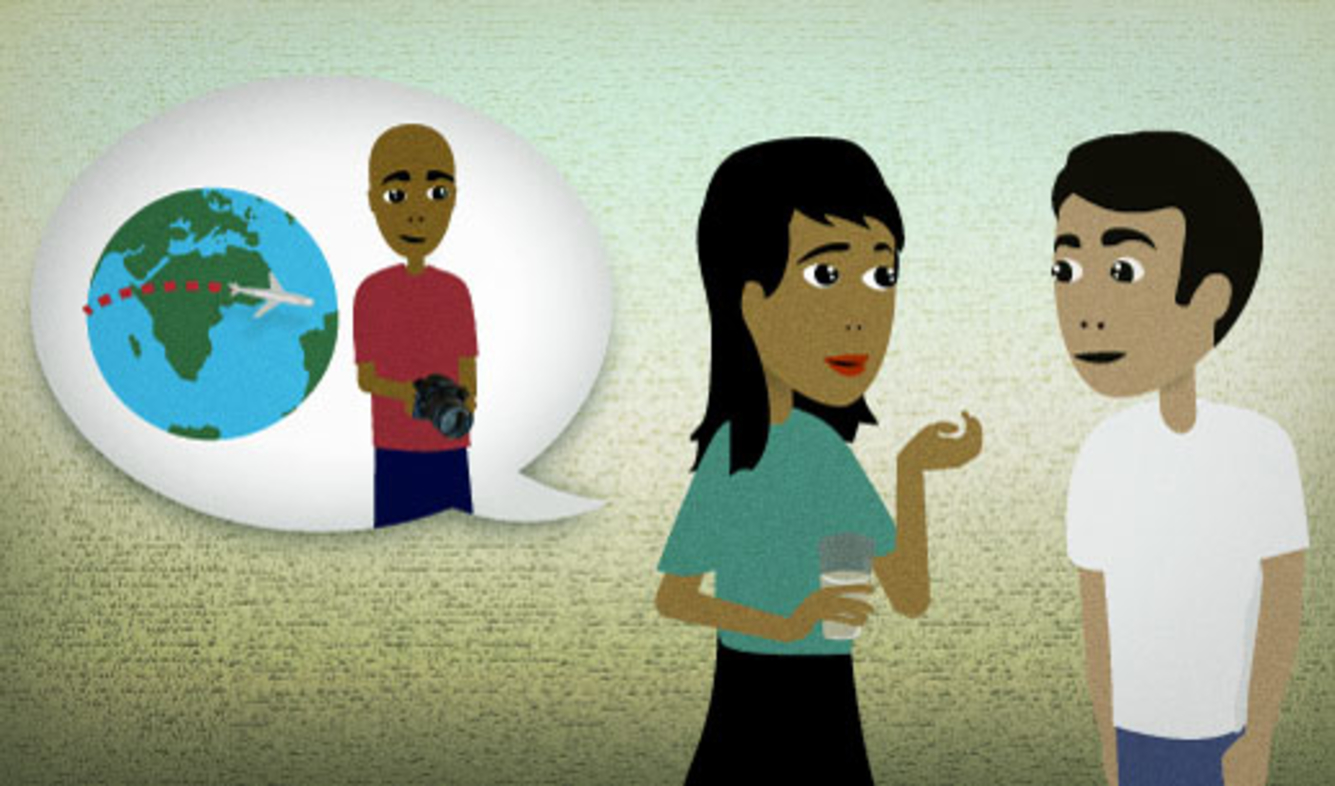 You have a cousin who's a famous photographer. He has a really glamorous job and travels a lot. You're telling a friend about him.
He's always jetting off to exotic locations in far-off corners of the world.
"Jetting" means flying in an airplane. But "jetting off to ___" sounds like something that celebrities and super-rich businesspeople do.
They met up in Paris, and then jetted off to Greece for a weekend getaway.
When Americans talk about an "exotic location", they usually mean somwhere that's far away and hard to get to, but also really nice and expensive. Places that are thought of as "exotic locations" are:
beautiful islands

large cities in Europe, Asia, or South America
Places that are residential like small towns are not usually called "exotic".
This is an expression that means somewhere far away. Use this expression to talk places that are far away but you're not really sure where they are. For example:
People from far-off corners of the world come here to study.
Say that someone "is always ___ing" when a person does something often, and you think it's too much.
He's always texting me and asking me to go out with him. Gross!
They're always asking me to join the team, but I've got absolutely no interest in playing softball.
(Print this lesson)