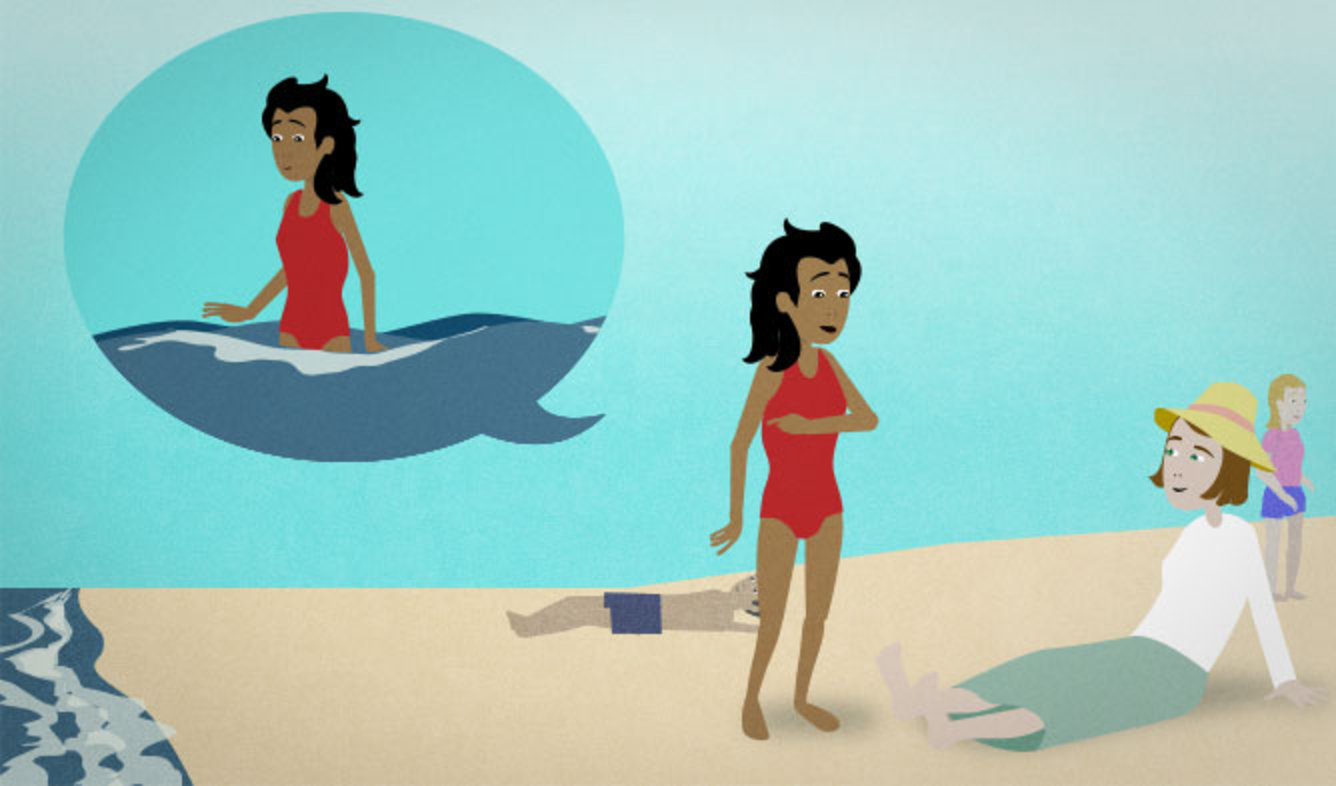 You're at the beach with your family. You've gone in the water and were surprised by how shallow it was. You tell your wife, who hasn't gone in the ocean yet, about it.
I walked quite a way out, but it was still only about waist deep.
This casual expression means "quite far" or "pretty far". You use it with a direction word like one of these:
quite a way up
quite a way down
quite a way away
(This sometimes becomes "quite a ways away" in casual speech, although that's ungrammatical.)
To explain how deep some water is in a pool, ocean, lake, etc., English speakers sometimes explain what part of their body the water reached to. To do this, they use the expression "___ deep":
Don't be scared. It's only waist deep.
Aside from "waist deep", we also use the expressions:
ankle deep
knee deep
chest deep
neck deep
When someone is swimming in the ocean, a lake, etc., you explain where they are by saying how far "out" they are from the shore:
She was swimming about twenty yards out, and suddenly I saw her start to splash and wave her arms.
You use the same phrase when someone is riding in a boat:
To catch the really big fish, you have to go a few miles out.
(Print this lesson)