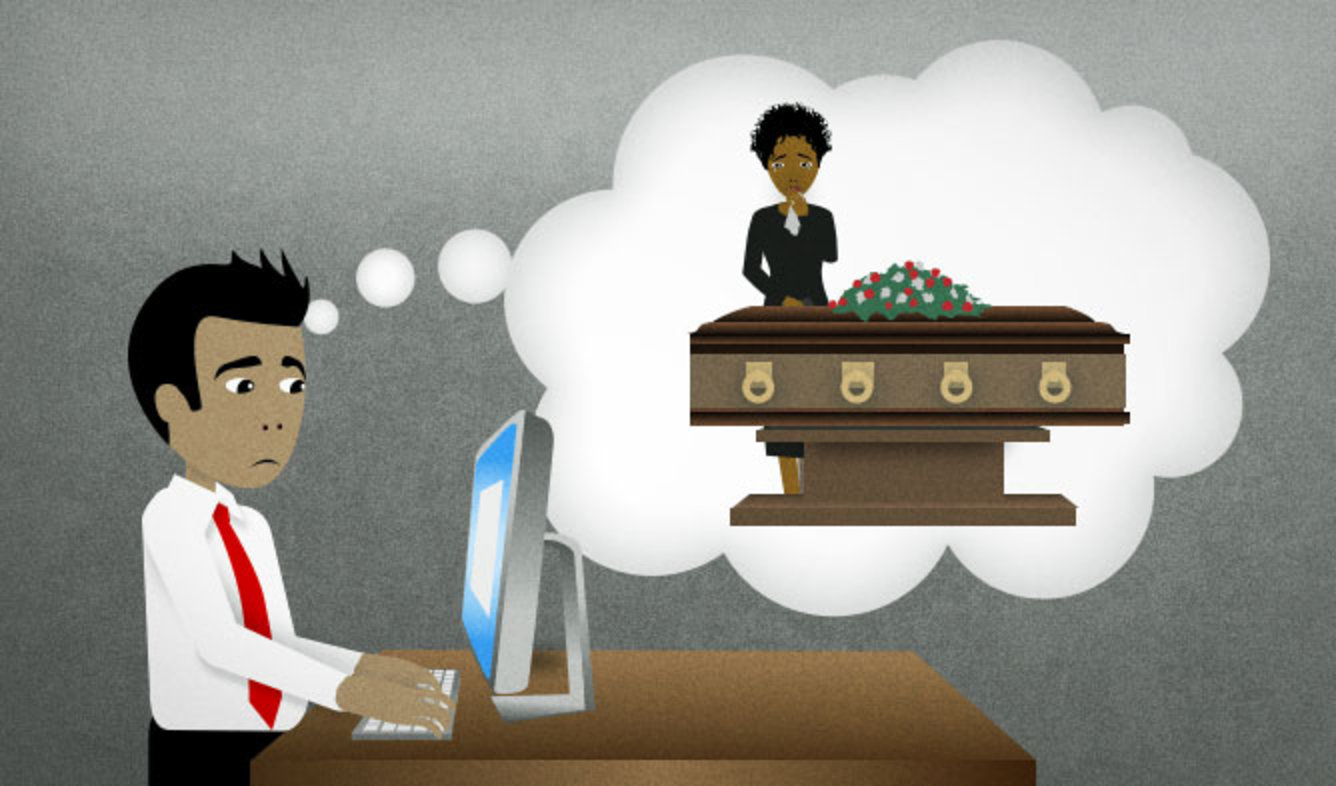 One of your employees called to say that she couldn't come to work because her mother died. You want to let the other people in your group know. You write an email about it. The first sentence is like this.
I wanted to let you all know that Mindy has suffered a loss in her family.
You use this phrase to politely explain that someone's friend or family member has died:
How do you deal with it when someone you work with has suffered a loss?
We've all suffered a tremendous loss in the passing of Dr. Mehta.
In general, you can talk about someone's friend or family member dying as "a loss":
I'm so sorry for your loss.
This is a very polite way to talk about death to a person whose loved one has died. It would be very rude to say something like "Sorry that your friend died."
Use this expression to tell people something that's kind of important, and maybe a little emotional:
I wanted to let you know that I've decided to retire at the end of this year.
I wanted to let you know that I really appreciate all the hard work you put into this.
This phrase makes your sentence seem a little bit important and formal.
(Print this lesson)