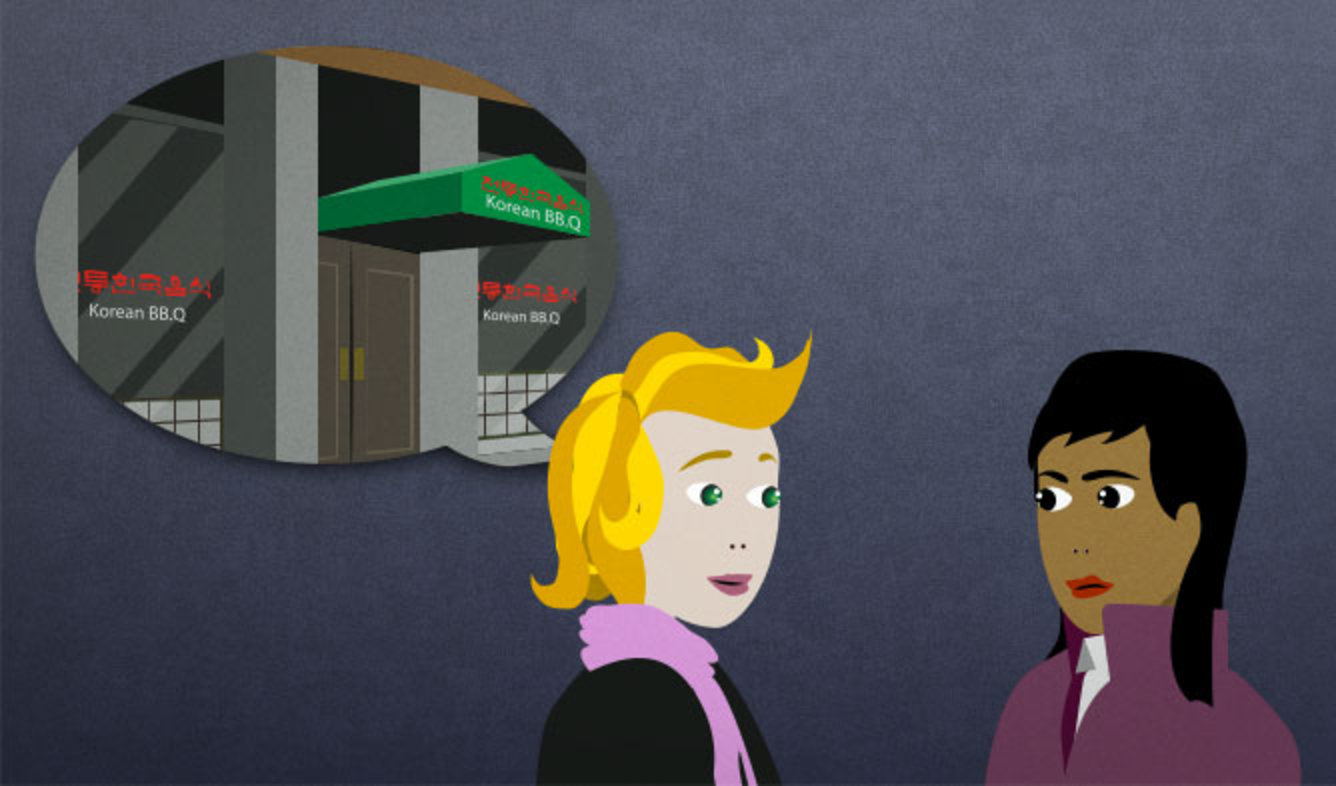 You and a friend are going out to eat together. She suggests going to a nearby Korean restaurant. That restaurant has good food, but it's old and not decorated very nicely. You'd like to go to a more expensive place. This is your response.
I was thinking something a little more upscale.
When someone makes a suggestion which you don't agree with, you can suggest something different with this polite phrase:
A: What about this one?

B: Um... I was thinking something a little cheaper.
A: Where should we go this weekend?

B: How about the beach?

A: I was thinking something a little closer.
You can also use "a bit" instead of "a little":
I was thinking something a bit more low-key.
A restaurant, club, gym, apartment building, or other place that's really nice and expensive-looking can be called "upscale".
"Upscale" is mostly a positive term. People use it to compare a luxurious and expensive place to other places that are "down-market" or "low-rent". So calling a place "upscale" can sometimes seem snobby because it seems that you're looking down on places that aren't as nice.
English speakers use "upscale" to describe an expensive place, but usually not an item like a coat, a watch, or a bottle of liquor. For those things, you can use the phrase "high-end" instead.
(Print this lesson)