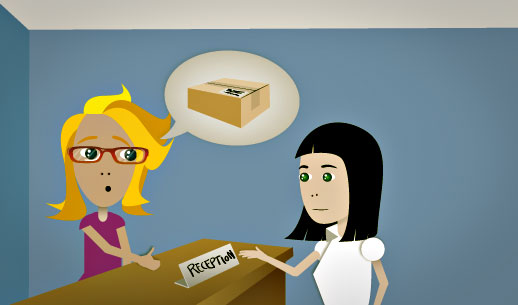 You're a receptionist in an office. An employee at the company is waiting for a package and asked if it had been delivered yet. It hasn't, but you want to let her know that you'll bring it to her when it comes. You say:
I'll keep an eye out for it.
To "keep an eye out for" something means to look for it. But "keeping an eye out" doesn't mean that you're actively searching for something. It means that you're looking for it while you do something else. For example, if you lost something you can ask a family member:
Hey, I can't find my ring. I've looked everywhere but I can't find it. Can you just keep an eye out for it?
Use "will" to offer to do something, or when you've just decided to do something like in these situations:
("I'll" is short for "I will", of course.)
When you've been planning to do something for a while, don't use "will". Say "I'm ___" or "I'm going to ___".
(Print this lesson)