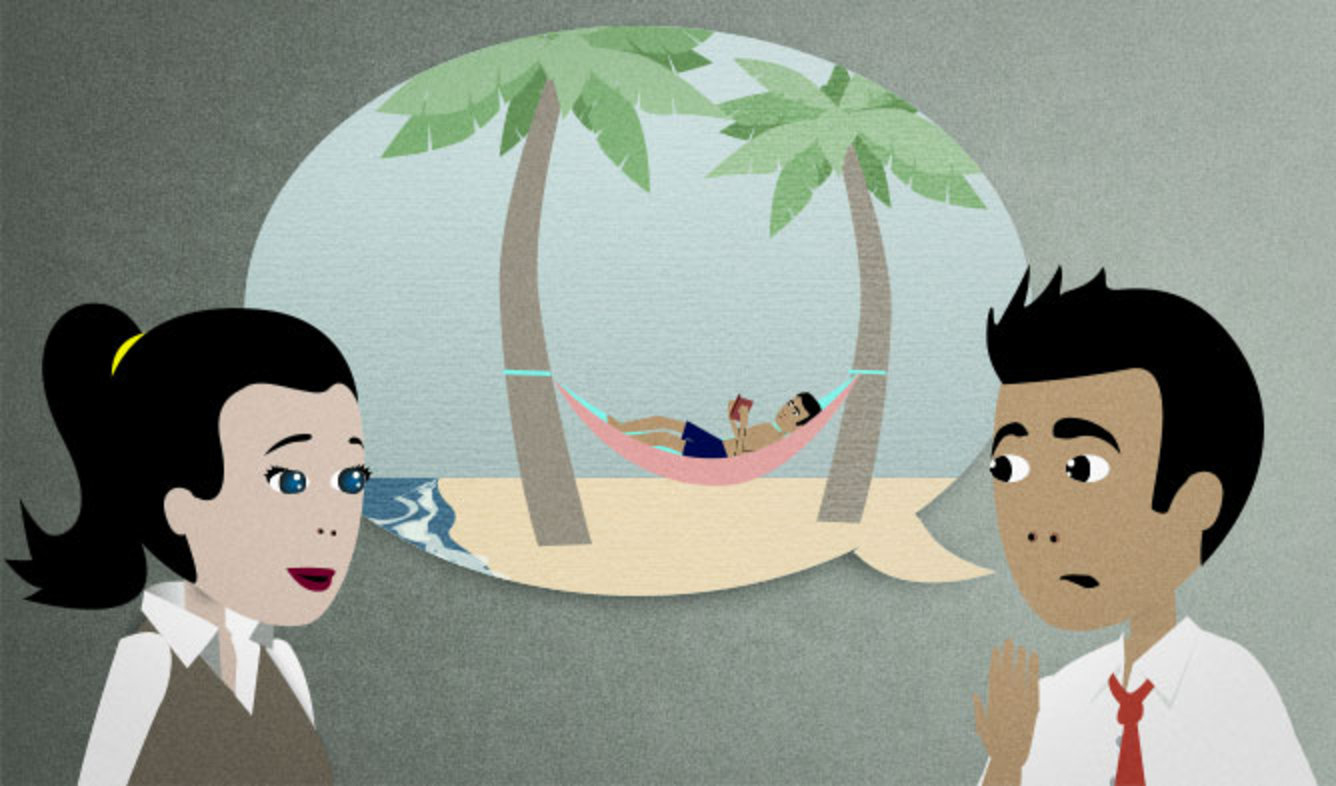 You took a week-long vacation at a tropical resort. You didn't enjoy it as much as you thought you would. Now you're back at work. A coworker asks how your vacation was, and you answer.
It's nice and all, but by the second or third day I started to get restless.
The word "get" can sometimes mean "become":
Don't get angry at me!
Oh no, it got wet!
Sometimes you want to complain about something that wasn't bad, but didn't match your tastes or interests. To do this, use the phrase "It's nice and all, but..."
For example, you can say this to talk about going to the opera:
It's nice and all, but I'm not sure that I would go again. It's just really expensive.
Or you can complain about a restaurant that was highly recommended to you:
It was nice and all, but it didn't quite live up to the hype.
Adding "...and all" makes this expression sound a little more negative than just saying "It's nice, but..."
You can use this expression in spoken English, but probably not in writing.
When you experience something new, your emotions and abilities change after a few days. Use this expression to talk about these changes:
I was super slow when I first started. But by the third or fourth day, I had gotten the hang of it and was almost as fast as Melinda.
It's common to include "started to ___" with this expression:
By the second or third day, I started to get tired of eating Thai food and just wanted to have something familiar.
Being "restless" means that you can't relax. You feel like you want to get up, go out, and do something.
People who like to work a lot get "restless" when they don't have work to do. People who like to go out and socialize a lot get "restless" when they're at home by themselves.
(Print this lesson)