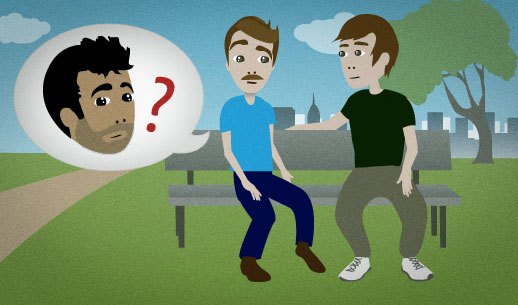 You haven't seen your friend Matt for a few months. You're not sure why he hasn't been in touch. Now you're having a conversation with another friend of yours who also knows Matt. You remember that you wanted to ask about him, so you say:
I've been meaning to ask you: do you know what's up with Matt?
Sometimes you have a question that you want to ask someone, but you don't ask it for a long time. That may be because you're nervous, or because you keep forgetting to ask it. The phrase "I've been meaning to ask you..." introduces a question such as this.
Ask this question to find out recent information about a person. You can ask this in a positive way:
What's up with Minsuh these days?
But it's more commonly used to ask about someone who seems angry, sad, afraid, or is acting strangely.
A: What's up with Celena?

B: What do you mean?

A: She's been acting strange lately.
(Print this lesson)