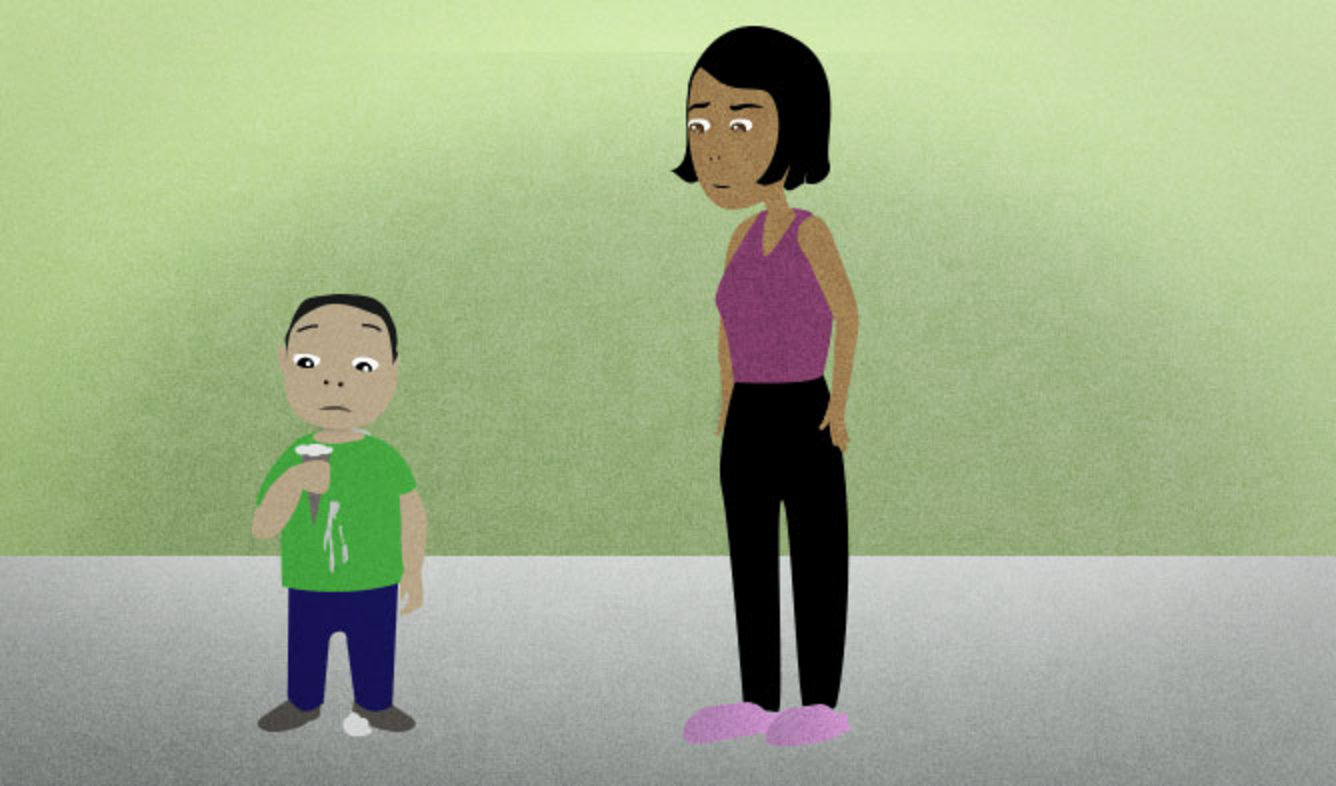 Your son was eating some ice cream, but it melted and spilled on his shirt.
Look! You got ice cream all down the front of your shirt!
People say "look" when they're holding something that they want to show to people. Or you can say it while pointing at something.
There are also other reasons that people say "Look" at the beginning of a sentence. For example, you can say "look" to express frustration:
Look, I don't know what you're talking about. Can you please explain it?
This phrase describes what results when something messy drops or spills onto someone's clothes:
I spilled boiling water all down the front of my pants.
Say this when a lot of stuff spills, not just a little.
If something spills on both your shirt and pants, say "all down the front of (someone)":
He had grape juice all down the front of him!
(Print this lesson)