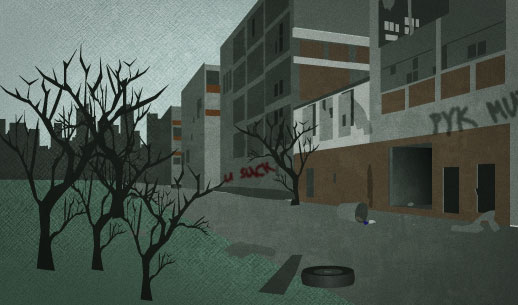 You're writing an essay for school about the city of Detroit. The city used to be rich and full of people, but now it's poor. You're writing about people who are trying to improve the city. You write:
People say that Detroit is long past its prime, but some still hold out hope that the city will revive itself.
This is an expression for introducing an idea that you've heard from several different places.
After "People say that", use a clause, which is like a sentence that goes inside of another sentence:
People say that green tea helps to reduce your risk of cancer.
Something that is "past its prime" is no longer as strong as it used to be.
You can use "past its prime" to talk about a country or city is "past its prime" when it is used to be economically strong but is now poor and run-down. You can also use it to talk about people who aren't as healthy and strong as they were in the past:
He's past his prime now, but he was a great player at his peak.
If something is still young, strong, and healthy, you say that it is "in its prime":
In his prime, he was one of the strongest players in the league.
Something that was in its prime a long time ago is now "long past its prime".
In formal English, "some" can mean "some people":
Some say that bad economic times are the best time to start a business.
To "hold out hope" means to still hope for something, even though it doesn't seem very likely to happen. For example:
I sent in my application three weeks ago. They're probably not going to call me back. I'm still holding out hope, though.
You can follow "hold out hope" with a clause introduced by "that":
Kevin's family continues to hold out hope that their missing son will be returned safely to them.
To "revive" something means to bring it back to life, or to make it healthy again after it was sick. Here are some things you can "revive":
a plant that was almost dead
a trend that's gone out of style
the economy of a country that's been weak for a while
In the example above, some people hope that the city will "revive itself". That means that the people of the city will make the city rich, safe, and healthy again.
(Print this lesson)