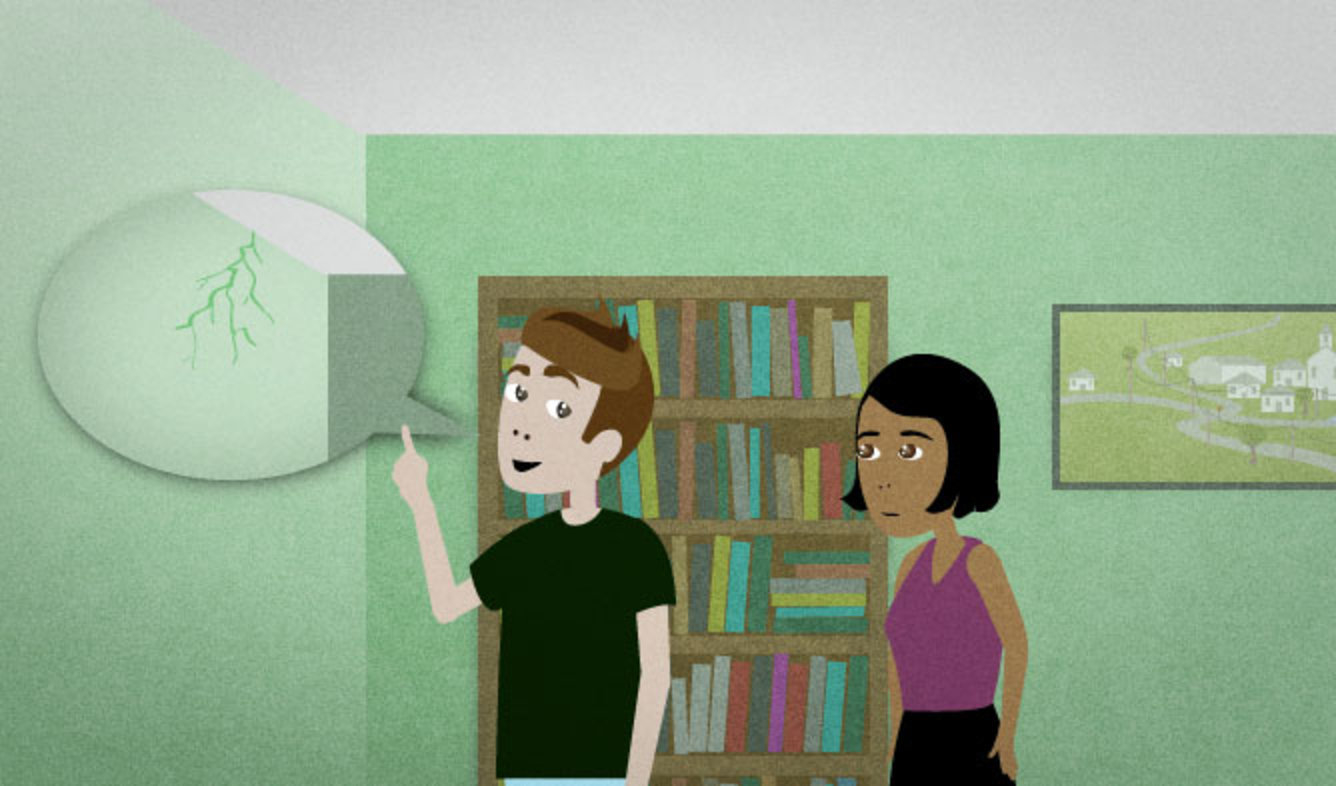 One of the walls in your house had a crack in it, but you fixed it this weekend. You told your wife that you fixed the wall, and now you say this as you show it to her.
See here? I patched up that spot where the drywall was starting to crack.
You say this when you're pointing to something that you want people to look at. For example, say this if you're showing someone a dog at a pet store:
See there? That one's a German Shepherd.
"Here" is for closer things, and "there" is for things that are further away.
"Patching up" something means fixing it by covering it with something. You usually "patch up" something that has a hole or a crack, like:
a sidewalk
a wall
a spot in your lawn
You can also use "patch up" to talk about fixing a relationship that has broken.
We got in a fight a few days ago, but we've patched things up.
"Drywall" is a material that's used for building walls. Most new homes use drywall on the inside of the walls. It's made from a hardened powder which cracks easily. The cracks have to be covered with a kind of paste, then sanded and painted.
(Print this lesson)