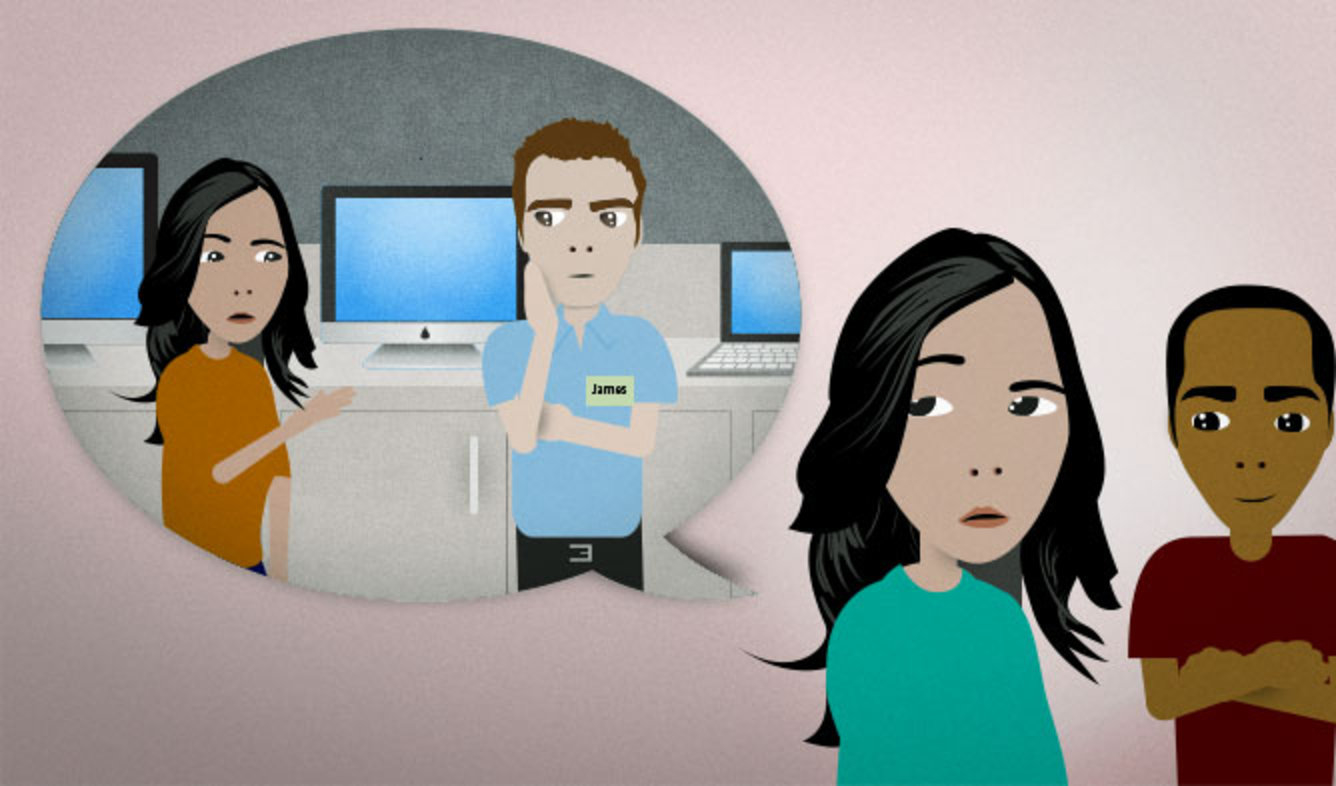 You're visiting the U.S. In your home country, people who work at shops are very polite to customers. You've noticed that they're a lot less polite in the U.S. You're talking to an American friend about this.
Shop staff here are a lot more nonchalant about how they behave and speak to you.
The "staff" of a business is the collection of people that work there. Offices, shops, and schools all have 'staff'.
The phrase "shop staff" means the salespeople, cashiers, and other people who work at a store.
"Staff" is a tricky word because it can be either singular or plural:
Their staff is extremely helpful.
The staff went out to an Irish pub for their holiday party.
If you want to talk about just one person on the staff, you can use the phrase "staff member".
When someone is "nonchalant", it means that there's something big happening, but they're acting like everything is normal. Here are some examples of people acting "nonchalantly":
Your friend is winning a prestigious award, but he keeps saying that it's not important.
A soldier is standing on the street with a big gun, but has a bored look on his face.
A guy wants to ask a girl out and is really nervous about it, but he tries to start a normal, casual conversation with her.
Being "nonchalant" can be bad if you're in an important situation but it seems like you're not taking it seriously.
If you want to talk abstractly about someone's actions, you can use the phrase "how ___ behaves":
I can't believe that this is how you behave in front of guests! You should be ashamed.
People can tell a lot about us by how we behave, speak, and dress.
(Print this lesson)