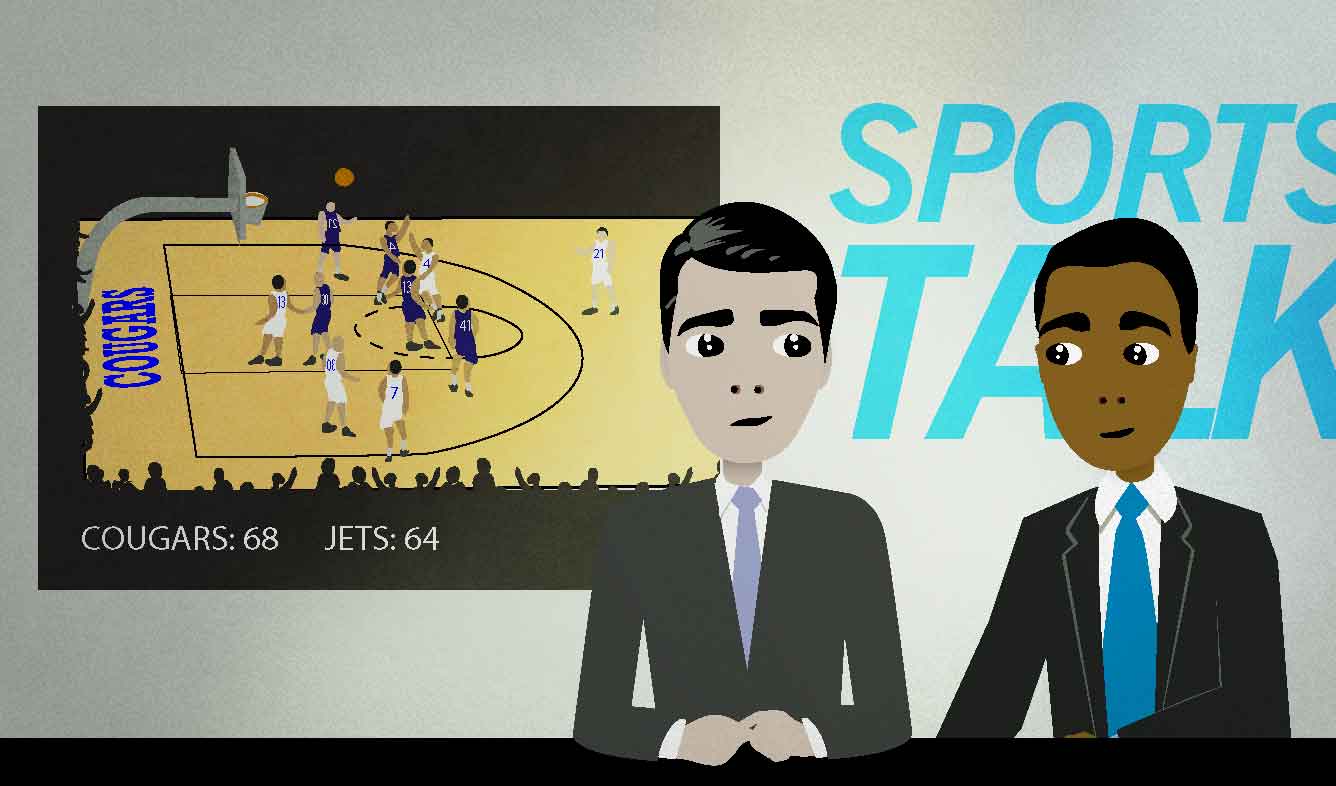 You're watching a basketball game. One team was winning. before by 12 points. Now the other team is winning. There's a time out, and the game announcers say this.
The Jets have let their 12-point lead going into halftime slip away.
When a team is leading in a sports game, you can talk about the number of points they're leading by with the phrase "a __-point lead":
They have a 6-point lead over Indiana State.
Some sports, like basketball and American football, have a break between the first and second half of the game. This break is called "halftime". It lasts for about 10-15 minutes, depending on the sport and the level (high school, college, professional, etc.).
Sports announcers and journalists often talk about what the score was at halftime. The phrase "going into halftime" is common.
When someone has something, but then slowly loses it because of something they did wrong, you can say that they "let it slip away":
I had a chance to write my own comic book series, but I let it slip away by not working quickly enough.
You can "let" a person "slip away" too. This usually means that your relationship with that person was ruined:
She was such a great girl, but I let her slip away. That's something I'll always regret.
Print this Lesson