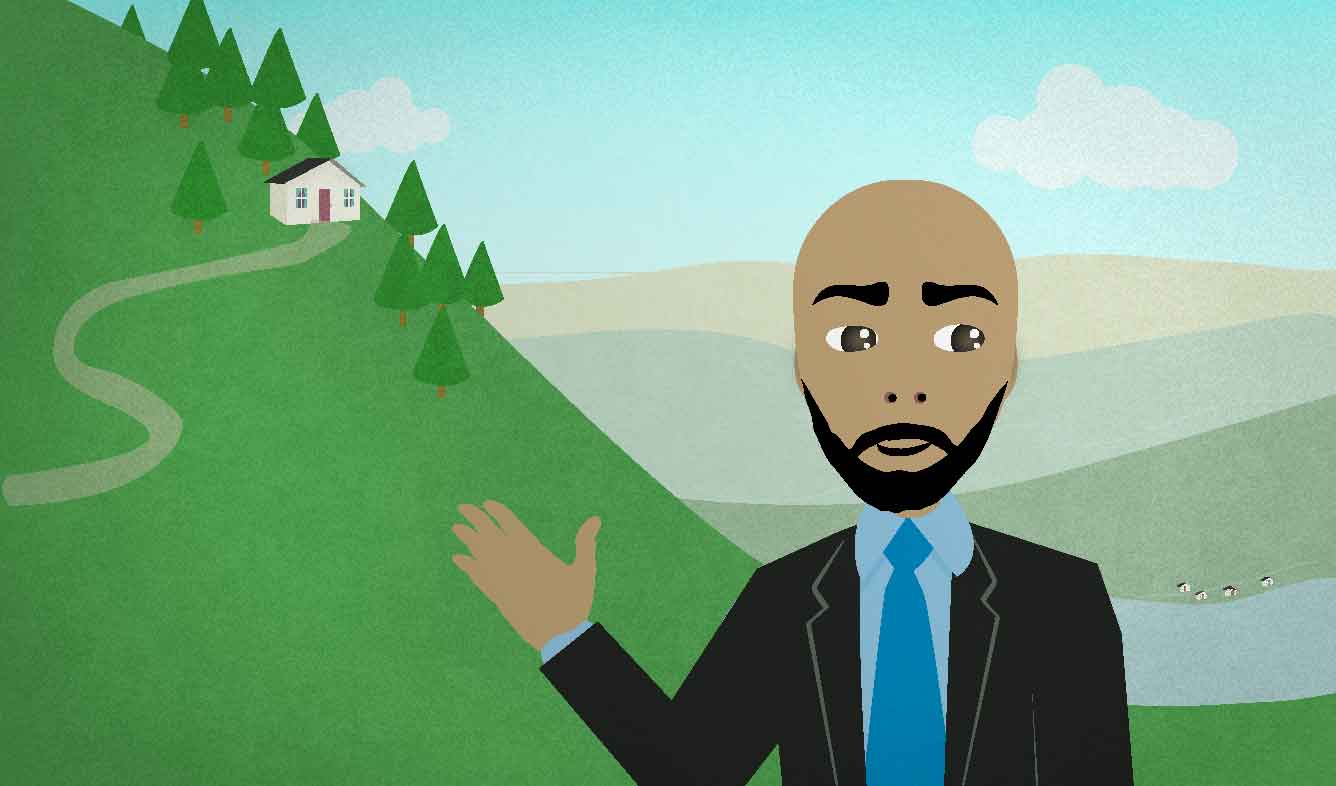 Last week you took a vacation with your family in the mountains. You stayed in a small house in a quiet, far-away area. You're telling a client about it at a business lunch.
We rented a little cabin in a remote area of the mountains.
A cabin is a small house that people stay in on vacations.
Cabins are usually in natural areas, like at beaches or in the mountains. People rent them to stay in for a few nights, but unlike hotels, there's not usually maid service. Instead, you stay there and use the cabin as if it were your own house for a few days.
"Remote areas" are places which are far away from cities, and hard to get to.
Places in the mountains, or in thick jungles, are "remote areas". Other remote areas include the North Pole and South Pole.
When people talk about living in or visiting a mountainous area, they call it "the mountains":
I went camping in the mountains.
Notice that you use the word "the", even if the person you're talking to doesn't know which mountains you're talking about.
A: I grew up in the mountains.

B: Oh, really? Where?

A: In Switzerland.
Print this Lesson