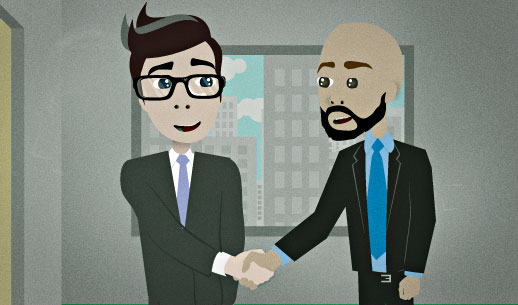 You're hiring someone for a job in your department. You've interviewed someone who you would like to hire. You want to offer him the job. You say:
Well, I think you'd be a great fit for our team.
You use "well" to change the topic of a conversation:
...or to signal the end of a conversation:
In the example at top, the speaker was asking interview questions. But now he wants to start to make a job offer instead. So the topic isn't entirely changing, but the tone of the conversation is changing.
This phrase is often used when talking about open positions and job applicants. If you think that a person is "a great fit" for a job, it means that you think they can do the job well.
You might get a question like this in a job interview or on an application form:
Why would you be a good fit for this position?
If the company rejects you, they might write this in an e-mail to you:
Unfortunately, we don't feel that you'd be a good fit at this time.
You can also talk about it the other way: a job can be a "great fit" for a person:
I think this job would be a great fit for you.
I was a middle school teacher for a few years, but it wasn't really a good fit for me.
In business, people often call the group that they work with (their company or department) a "team". For example, if a company wants to hire people to work for them, they'll put a link on their website which says:
Join our team.
Small companies also advertise the people that work there in a section on their website titled "Our Team".
And if you want to praise the people who work for you, you can say this:
We've got a fantastic team here.
(Print this lesson)