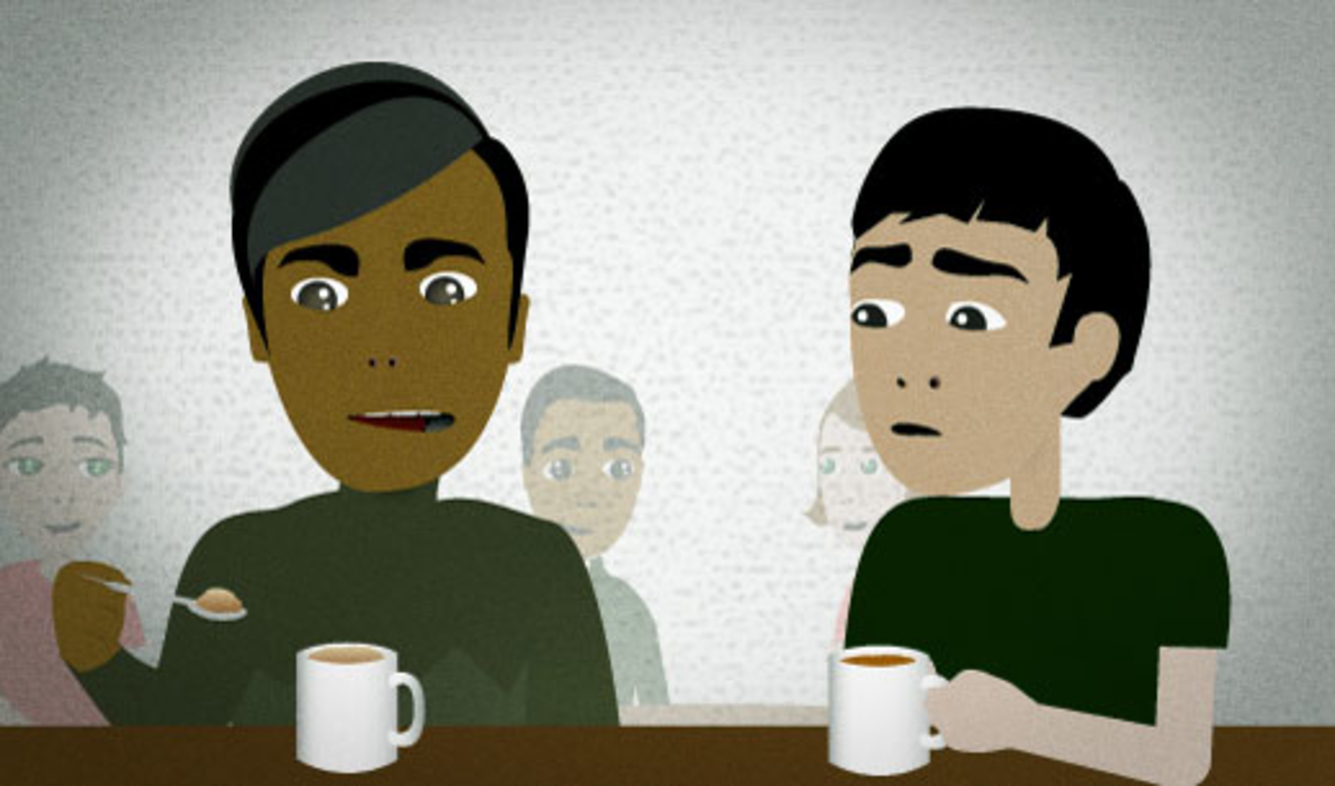 You ordered a latte at a coffee shop but asked for no foam on it. The barista gave you a latte with foam. You're annoyed, so you're complaining to your friend.
What part of "no foam" do they not understand?
Use this phrase when:
you tell a person to do something
they don't do it
you're annoyed with them
Here's another example:
A: Can I borrow your car?

B: No.

A: Aw, come on! Please?

B: What part of "no" do you not understand?
"Foam" means a lot of little bubbles that stick together. You might see foam in places like:
in a bubble bath
in the ocean
at the top of a glass of beer
Some coffee drinks have foam in them. If you don't want that, you can say "no foam":
Can I get a small latte, no foam?
(Print this lesson)