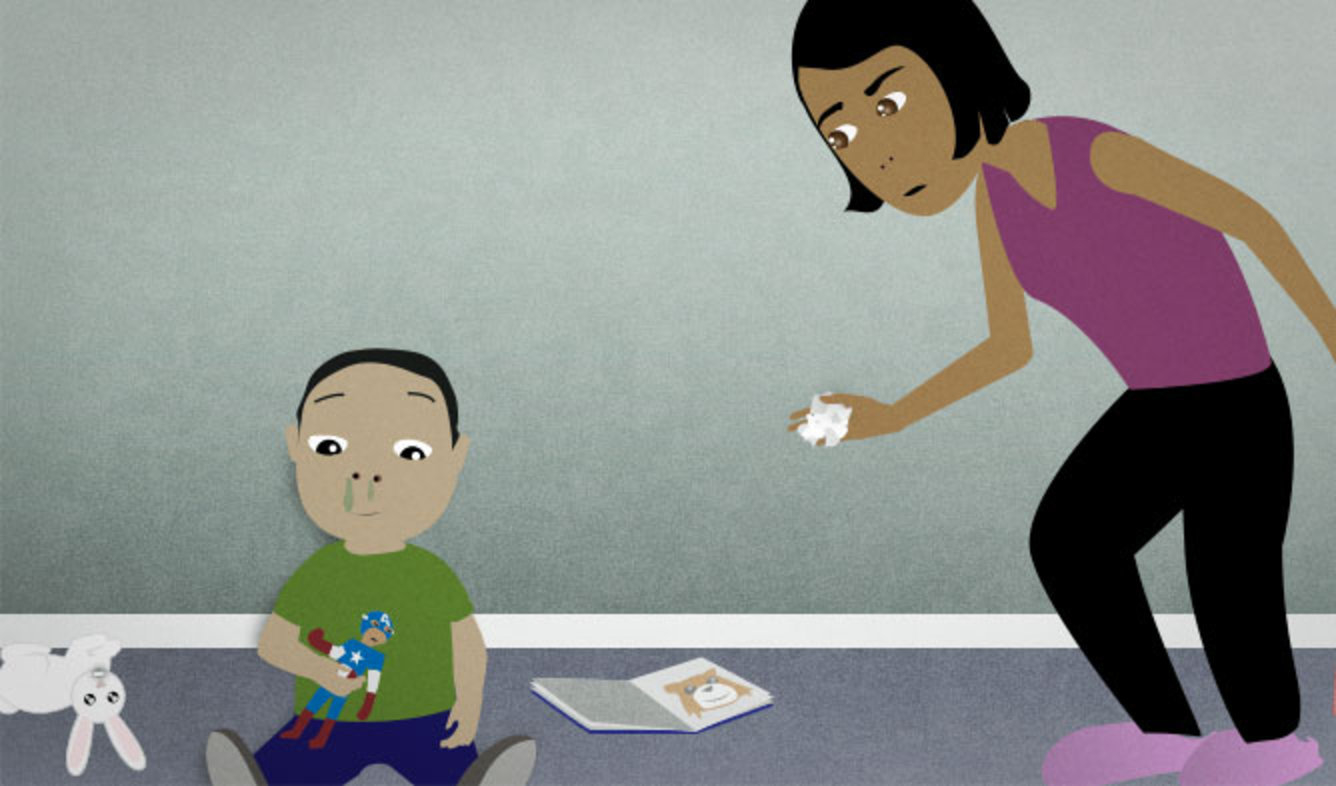 Your son has a runny nose. He's playing a few meters away from you.
Your nose is runny. Come here and let me wipe it.
Saying that someone's nose is "runny" means that there's liquid coming out of it. The slang word for this liquid is "snot", and the formal word is "mucus". This happens when someone has a cold.
You can either say that a person's nose is "runny" (an adjective) or "running" (a verb).
Parents sometimes say things like this to their children:
Your hair's messed up. Come here and let me fix it.
Come here and let me zip up your bookbag.
"Wiping" someone's nose means cleaning it with a tissue. You clean away the liquid ("snot") by wiping it with the tissue.
There's another method of cleaning your own nose, which is "blowing" it. You blow your nose by quickly pushing air out of one side of the nose into a tissue.
(Print this lesson)