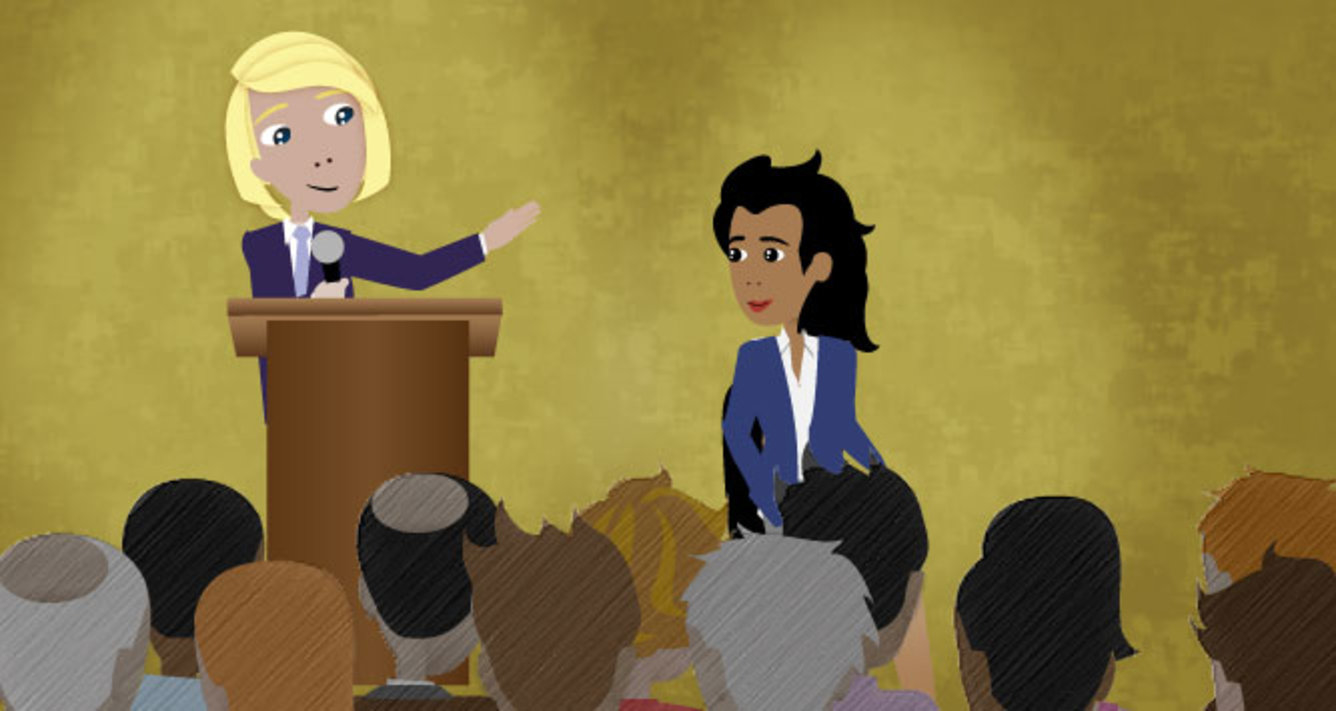 You're a history student in college. Your department has invited a speaker to give a guest lecture, and you've been asked to introduce her. After thanking the audience for coming, you introduce her this way.
Allow me to introduce Dr. Melanie Gantz. Dr. Gantz is a leading authority on Native American history and culture.
This is one way to introduce someone:
Allow me to introduce Meg Dennings.
You can use this when you're introducing someone to an audience, or introducing two people directly to each other.
It has a formal sound. Notice that you use the person's first and last name. It would sound strange to hear "Allow me to introduce" with just someone's first name.
The title of "Dr." ("Doctor") is used not only for medical doctors, but also for people who have a doctoral degree (a Ph.D).
A "leading authority" is a well-known expert on something. You can use this phrase to describe people like scientists, economists, psychologists, etc.
"Native Americans" are the groups of people who lived in North America before Europeans came. People who are descended from these groups and maintain some on their traditions are still called "Native Americans".
In years past, English speakers called them "Indians", but this was incorrect. Some people still call Native Americans "Indians", but in formal situations we say "Native Americans".
The "culture" of a group includes things like their:
language
style of dress
traditional food
ceremonies
literature and stories
(Print this lesson)