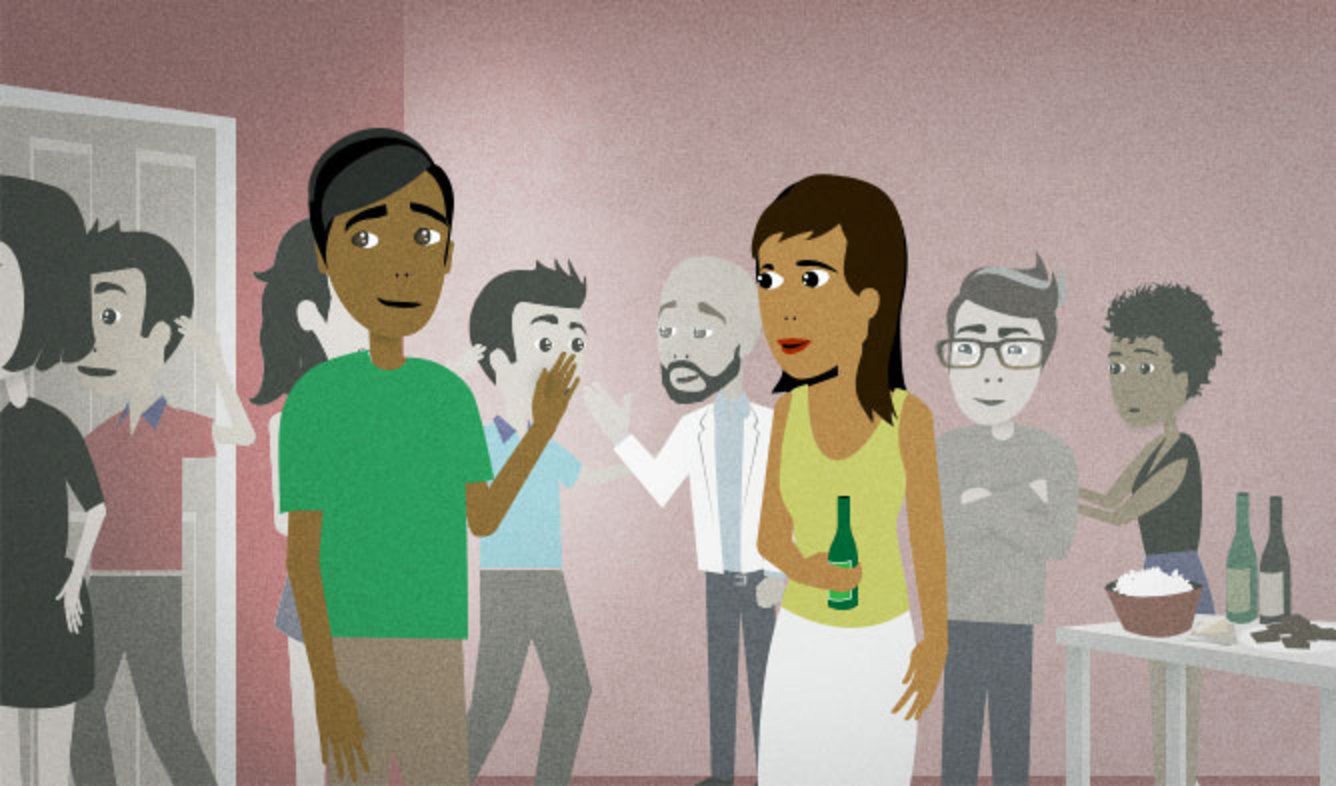 You're having a party at your house. You're talking to one of the guests, and you realize that you haven't had a party in several years. You make a comment about it.
Come to think of it, I can't even remember when the last time I hosted a party was.
Introduce something that you've just realized or just remembered this way. "Come to think of it" means something like "Here's something I just thought."
You use "come to think of it in response to something that someone asked you:
A: If you hear of anyone that's hiring, let me know.

B: OK, sure... Actually, come to think of it, I have a friend who's looking for some people.
Or you can use it to add to something that you said yourself:
I haven't been to Spain in a couple of years. You know, come to think of it, I haven't gone anywhere in the last few years.
Use this expression when you're talking about something that you haven't done in a very long time. The suggestion is that you can't remember when you did it because it was so long ago.
For example:
I can't remember when the last time I ate a McDonald's hamburger was. It has to have been 10 years ago at least.
"Hosting" a party means that you do the planning or provide the space for it. These are all examples of hosting:
you invite people to your house for a party
your friend organizes a party and you let her use your house for it
you invite people to your office for a networking event
you rent a gallery and organize an art show there
The person who is hosting the party is the "host".
(Print this lesson)