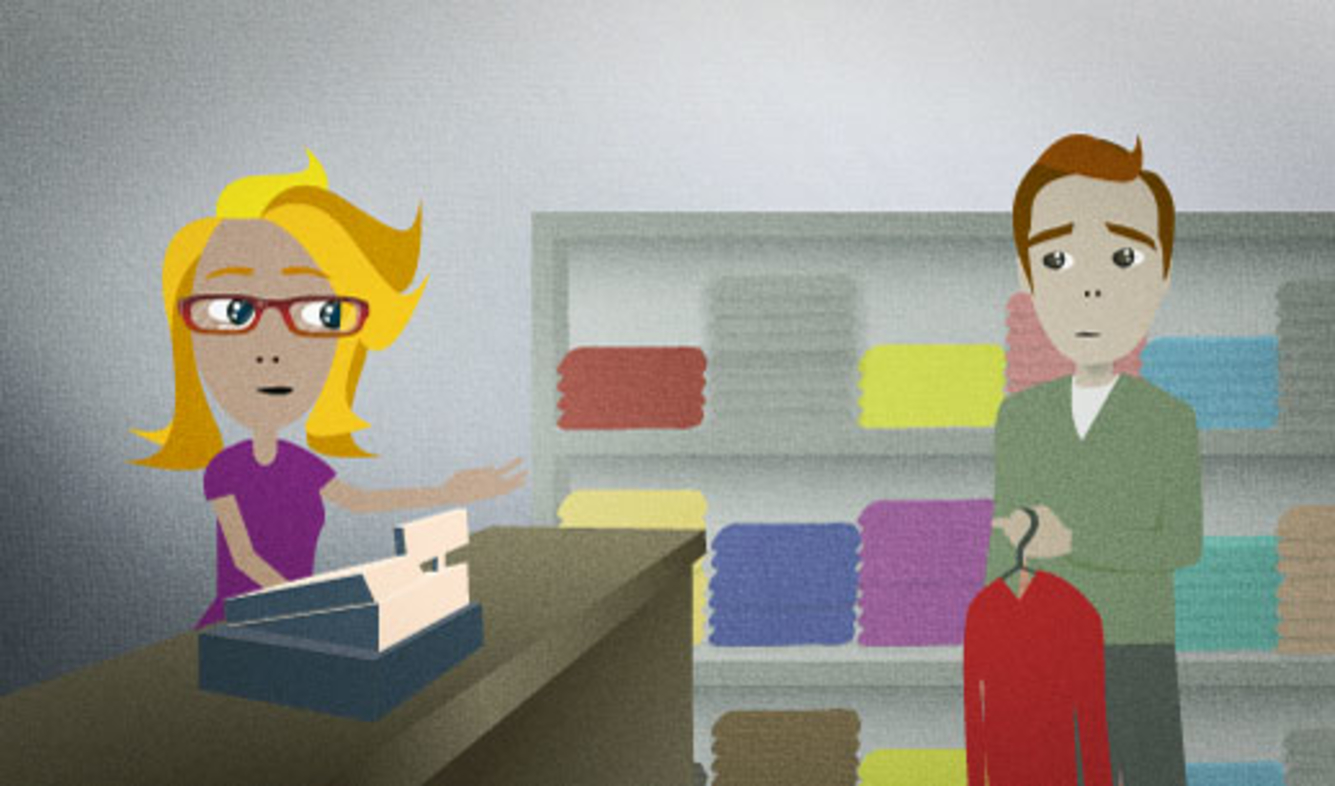 You work at a clothing store. A customer looks like he's ready to check out. You want to offer to help him, so you say:
I can assist you with that.
The word "assist" means "help" but is more formal. Use it with customers and other people that you need to speak to respectfully:
How can I assist you?
Can you assist this gentleman with his question?
This is a sentence that employees at stores (like clothing stores, etc.) say to offer help to customers.
(Print this lesson)