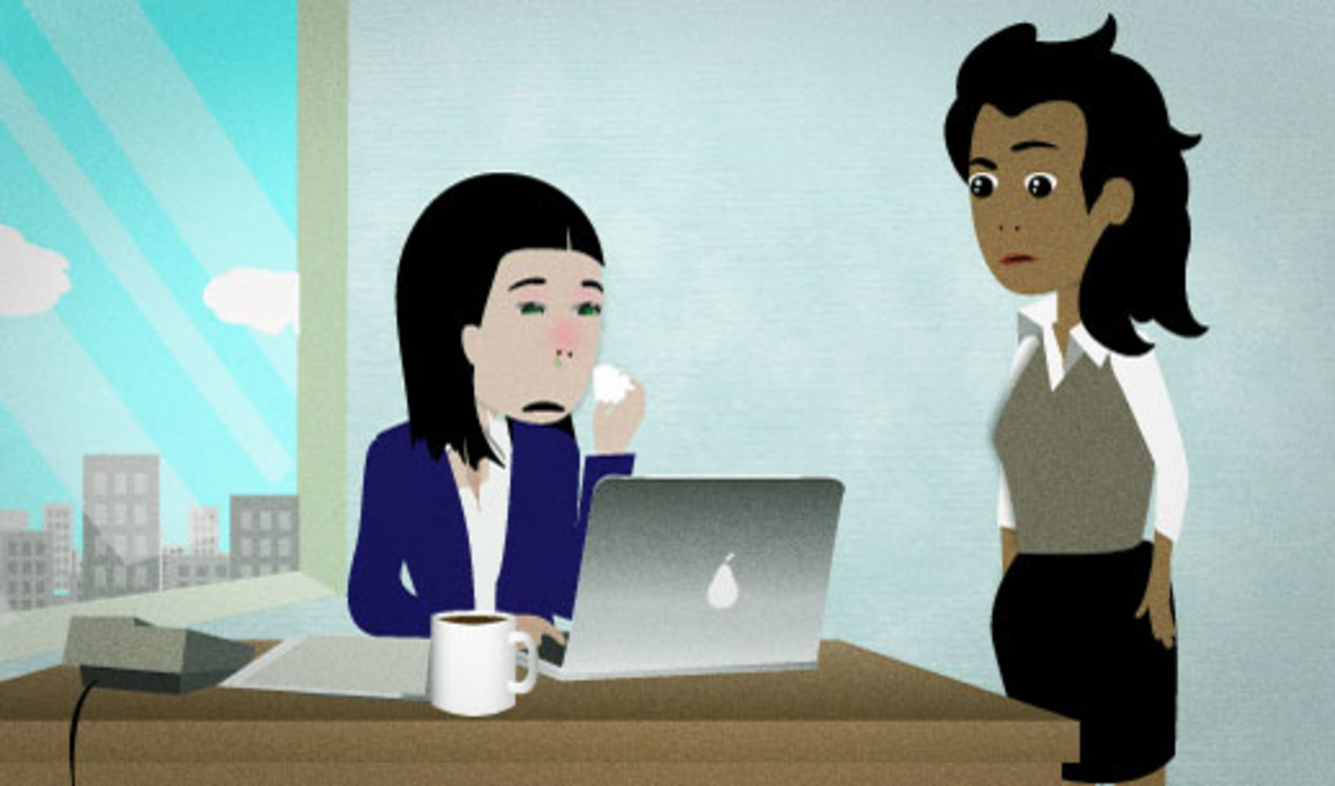 One of your employees looks sick. You ask her why she came to work, and she says that she has a lot of work to do. You'd rather she go home so that she doesn't make other people sick. You say:
If you're feeling under the weather, by all means go home and get some rest.
It might seem a little mysterious why the speaker uses "If you're feeling" instead of "If you feel..." in this sentence. When people are talking about someone's health, it's common to use the progressive form ("feeling") instead:
How are you feeling?
I'm feeling a lot better lately.
"Feeling under the weather" means that you feel sick. This phrase usually describes someone with cold or flu symptoms.
When you introduce a suggestion with "by all means", it shows that you completely think that the listener should take your suggestion. It's a way of showing that you're serious about what you're saying:
A: Can I sit and watch you work for a few minutes?

B: By all means.
People use "by all means" in arguments as well:
A: I've had enough of you! I don't have to put up with this, you know.

B: If you want to leave, by all means, go right ahead.
Another way to explain "by all means" is that it's like saying "Don't hesitate."
People say this to sick people.
(Print this lesson)