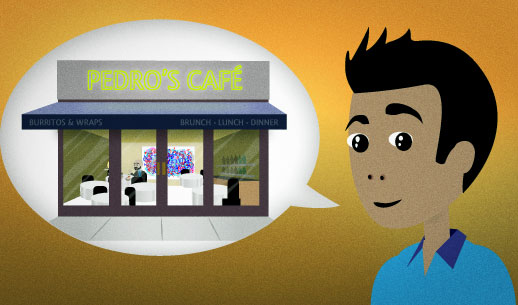 You've wanted to open your own restaurant for a few years. Recently, you've decided that you're actually going to open it. You're talking to a friend about your new plans, and you say:
I'm finally making a go of it.
You can use "I'm ___ing" to talk about things that are in the middle of happening now, or about things that are going to happen soon in the future.
People usually talk about the future this way when they're discussing plans that have already been chosen.
To "make a go of it" means to try something that seems a little challenging and will have a major effect on your life. For example, you can use this phrase when:
you're moving out of your parents' house for the first time
you're going to move to a new country
you're getting married
you're quitting your job so that you can change to another, more interesting, career
(Print this lesson)