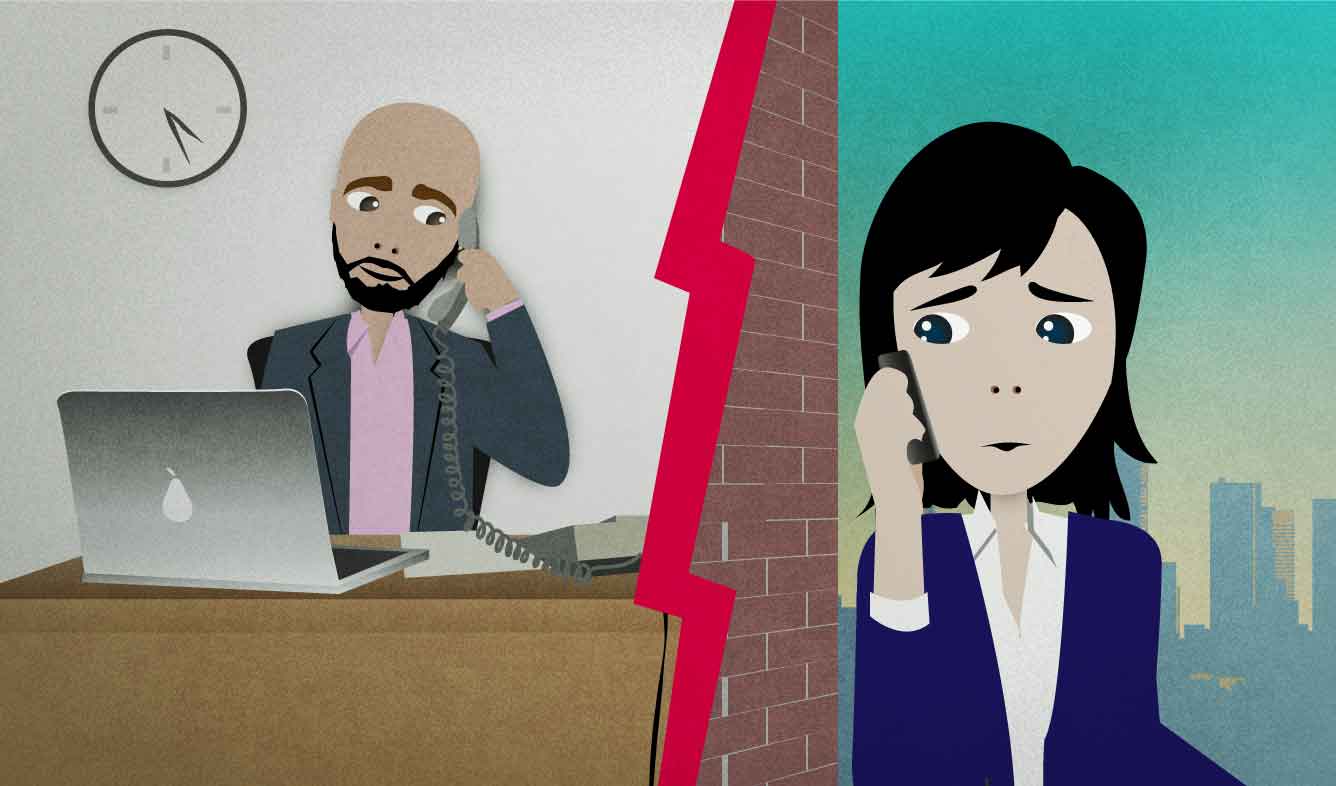 You're talking on your mobile phone to your boss. He is saying something, but you can't hear what it is because the reception on your phone is bad. You didn't hear some of what he said, so you say this.
I'm sorry, you're breaking up.
This is a phrase you use when part of a conversation over mobile phone gets cut off because of bad reception:
Hey, you're breaking up. Let me call you back in a few minutes.
You can also say that "the connection is breaking up".
(Print this lesson)