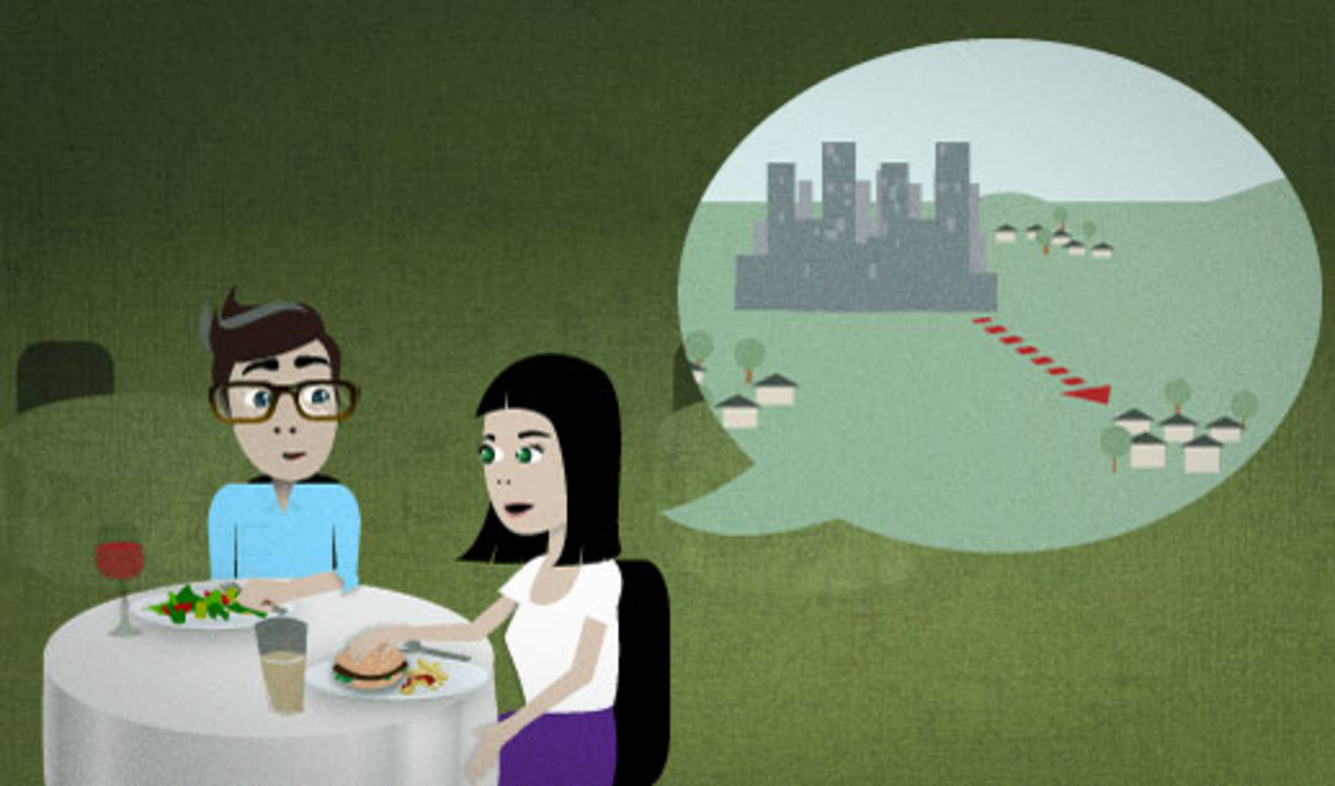 You're on a first date with a guy. You're telling each other about yourselves. You tell him the name of the town that you're from, but he's never heard of it. So you describe the town.
It's a quiet little suburban community about 30 minutes outside the city.
Describe a small town or neighborhood this way:
We found a quiet little street with some cute bookstores and cafés.
I come from a quiet little town in the mountains east of Los Angeles.
People live in three kinds of areas:
urban areas (cities)
suburban areas (the areas around cities)
rural areas (small towns and farmland)
A "suburban community" is a town that's close to a city (usually a 30 minute to 1 hour drive) but is small and quiet. A lot of people in the suburbs live in individual houses instead of apartment buildings. They drive from place to place instead of using public transportation.
Use this phrase to describe where a place is, in relation to a city:
It's 30 minutes outside of Chicago.
The time ("30 minutes") represents how long it takes to drive or travel there.
Sometimes people say "outside of ___" and sometimes just "outside ___". This is just based on the sound. If you're not sure, choose "outside of".
(Print this lesson)