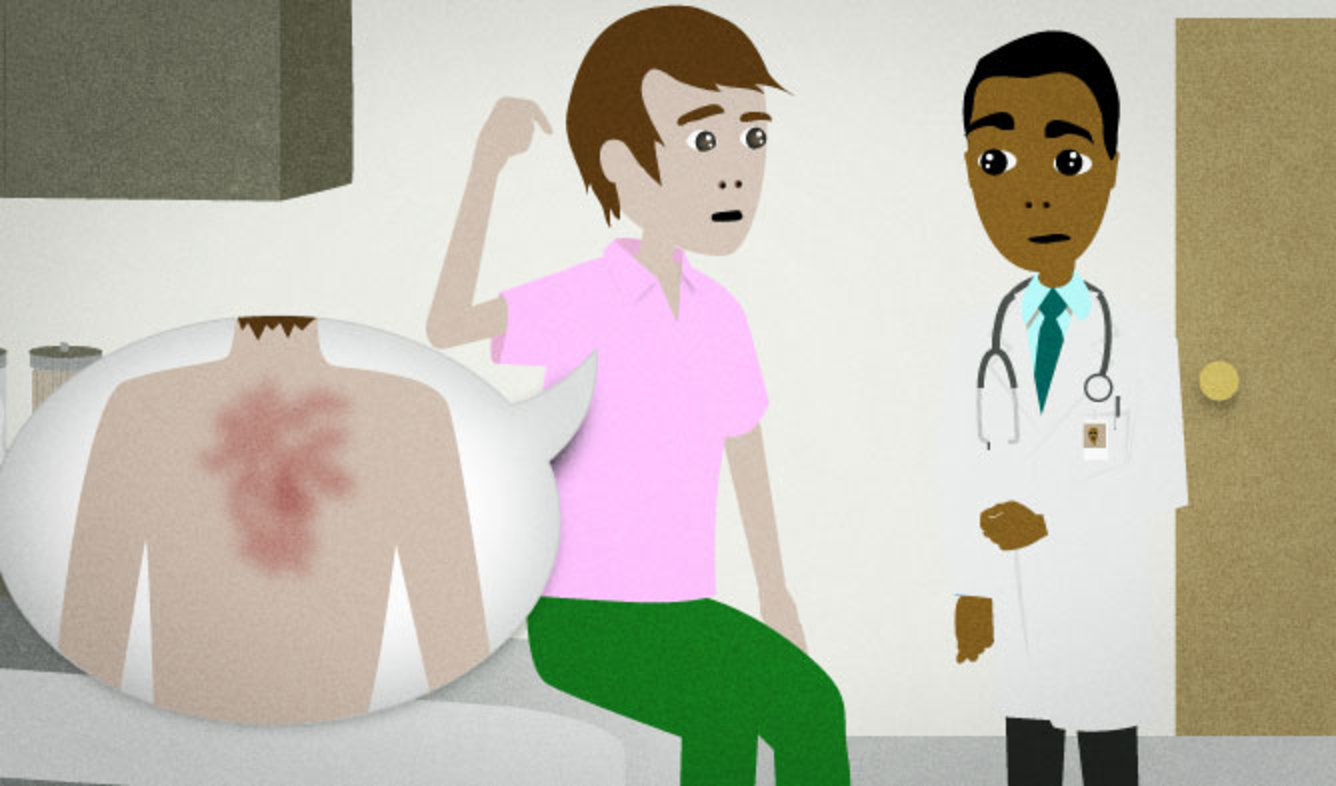 You have a problem with your skin. Part of your back is red and itchy. You're describing the problem to a doctor.
I've developed a rash of some kind on my upper back, between my shoulder blades.
You can talk about a medical problem that starts slowly and spreads with the word "develop":
She developed a brain tumor a few months later.
You may develop a fever.
"A ___ of some kind" just means "some kind of ___", but it's more formal. Here's an example:
They were playing a stringed instrument of some kind. It sounded something like a cross between a banjo and a sitar.
A "rash" is a problem with your skin. When you have a rash, part of your skin turns red. It might be itchy and might get small bumps as well.
Your "upper back" is the part of your back between your shoulders.
You also have a "lower back", which is the part above your butt.
Your "shoulder blades" are the two bones that stick out on your back.
There's a technical name for a shoulder blade: it's called a scapula. A doctor would probably call the bone a "scapula" to her colleages and staff, but call it a "shoulder blade" to her patients.
(Print this lesson)