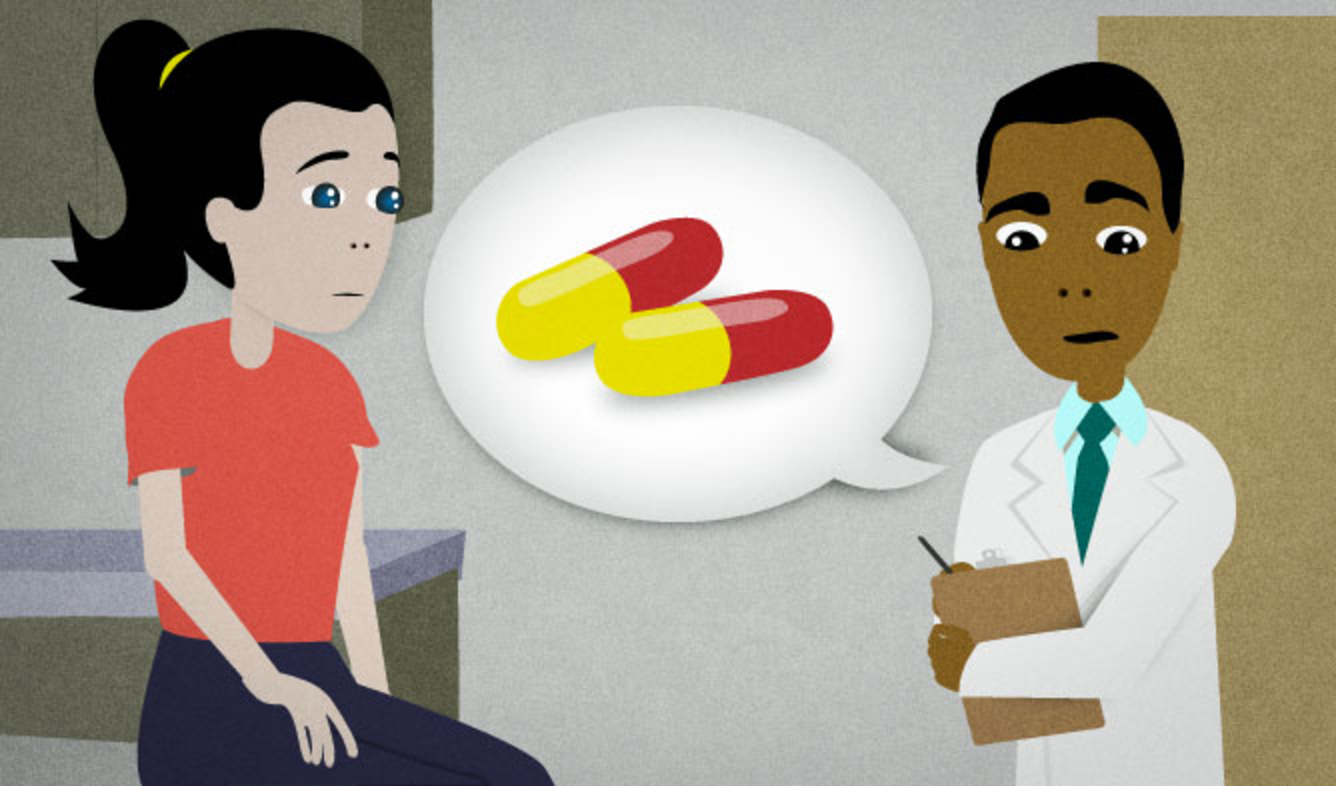 You went to a doctor because of pain in your lower back. The doctor is writing a prescription for medication. He says this when he hands you the prescription.
Take one capsule of this two or three times a day; it'll help ease the pain.
In English, we use the word "take" to talk about medicine. You "take" medicine by eating or drinking it. It's incorrect to use "eat" or "drink" to talk about medicine.
Talk about how often something happens this way:
once a day
twice a month
three times a year
five times a day
A common mistake English learners make is "times in a day" / "times in a month", etc. Try to remember the correct version.
In more formal English, you can use "per" instead of "a":
twice per year
"Easing" someone's pain means reducing the amount of pain or making it easier to deal with. You can "ease" someone's pain with medicine, or with things like emotional support and humor.
Use the word "ease" like this:
If there's anything I can do to ease your pain, just let me know.
Nothing he did was able to ease the pain.
(Print this lesson)