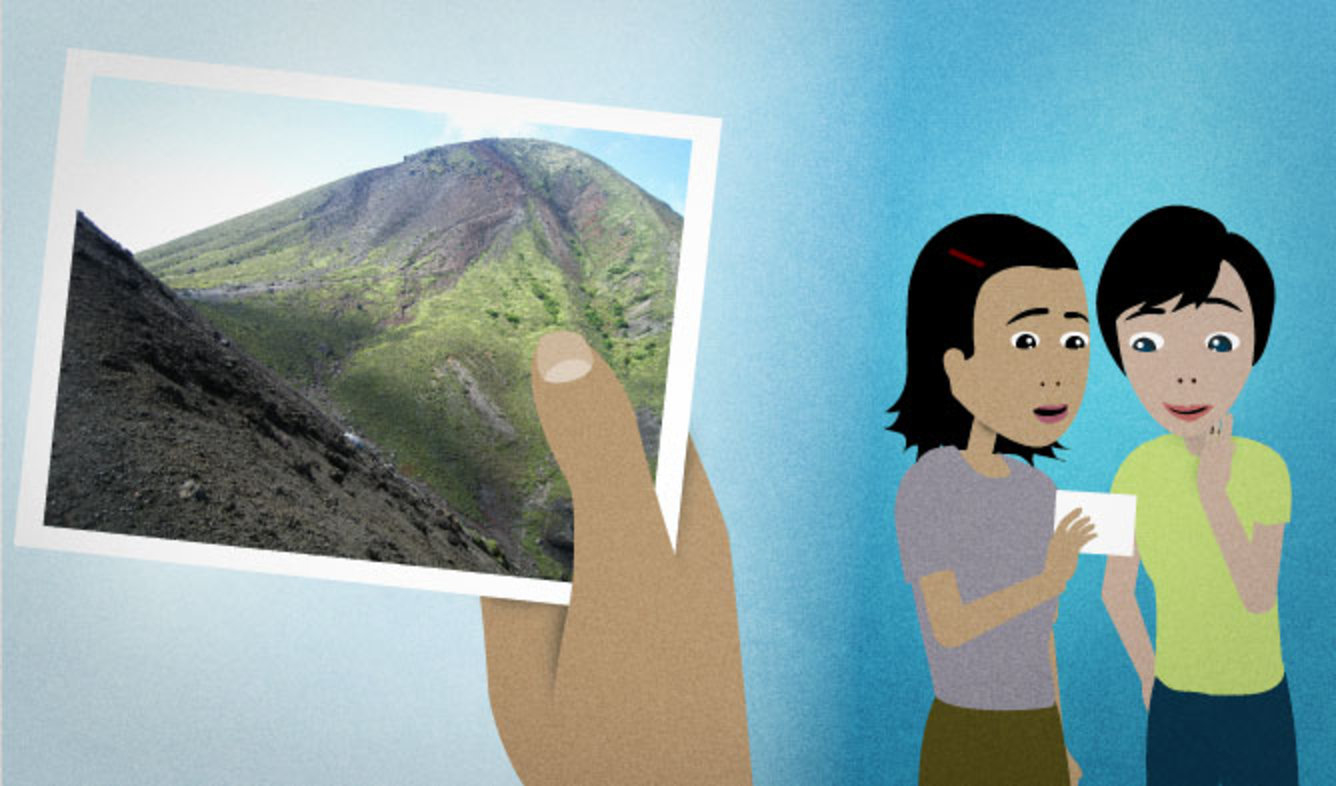 You went hiking to the top of a really beautiful mountain in a foreign country. It was one of the most beautiful places you've ever seen. You're showing a photo of it to a friend, but the photo doesn't match how beautiful it was.
This doesn't do it justice at all. You can't possibly capture the essence of that experience on film.
The phrase "not at all" means really, completely none. It's a very extreme way of saying "not".
The word "not" can also be replaced by any negative word - "no", "don't", "nothing", "isn't", etc.
There was no one there at all.
I didn't say anything at all for the entire trip.
When a description, a photograph, or a recording of something isn't as great as the original, you can say "it doesn't do it justice".
You can say "it doesn't do it justice" about things like:
a joke that was originally very funny, but you re-told it incorrectly
a view was very beautiful, but your photographs of it aren't as beautiful
This phrase means that something isn't possible. You use this expression to strongly state an opinion.
You can't possibly understand what it's like if you've never had children of your own.
You can't possibly prefer strawberry ice cream to vanilla! (In this case, it means "I can't believe that you prefer...")
The "essence" of something is its most important and essential qualities.
It's hard to give a simple example because English speakers think of the "essence" of something as being like a kind of shapeless liquid or gas.
Here are some things that English speakers often talk about "the essence" of:
the essence of the problem
the essence of who you are
the essence of an experience
"Capturing" something on film means taking a photo or a video of it.
You should especially use this phrase to talk about shooting film or photos of a short, special, rare event. For example, if you take a video of the first time that your child walks, you can say that you "captured the moment on video".
Even though most modern cameras don't use film, you'll probably still hear English speakers say "capture on film" sometimes.
(Print this lesson)