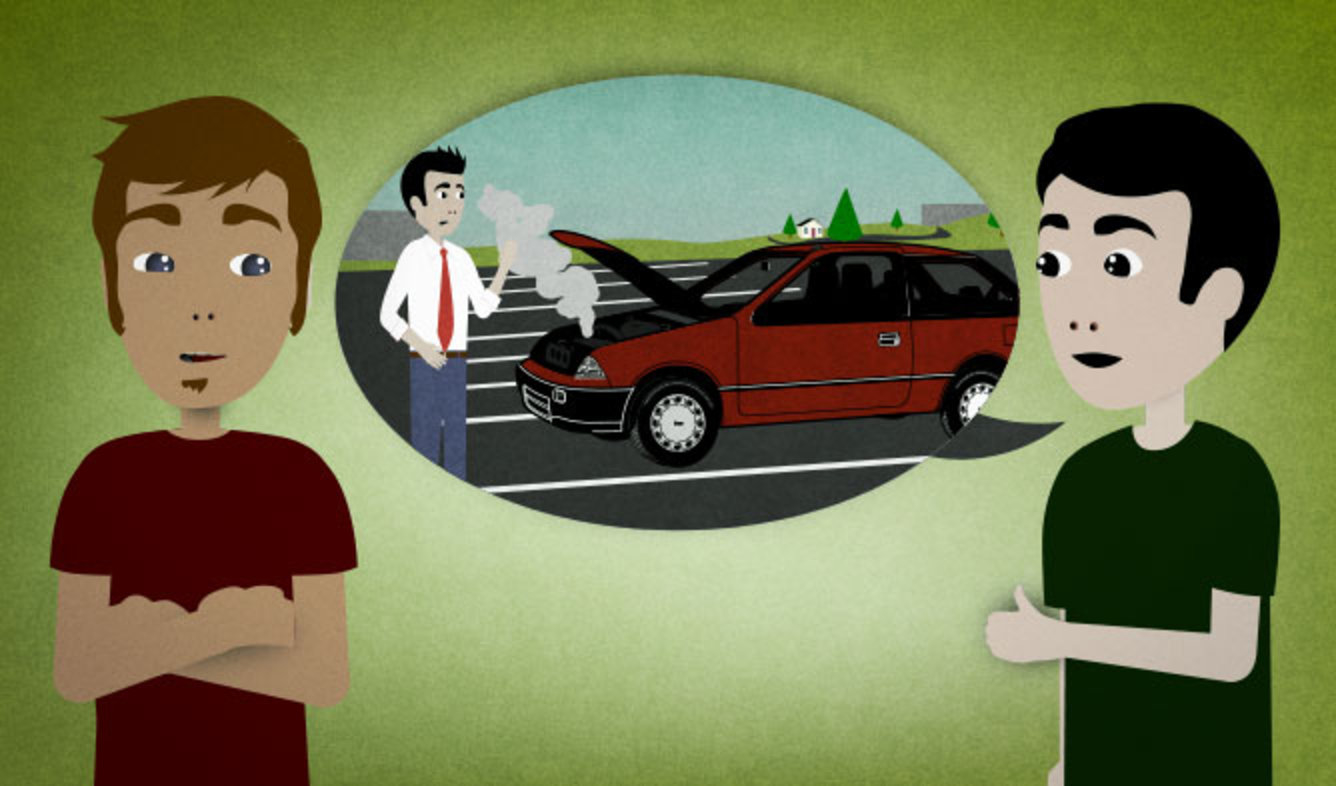 You had an interesting experience one time when you were going to a job interview. You're telling someone the story of what happened.
Wouldn't you know it, my car broke down on the way to the interview!
Join PhraseMix Premium or sign in to listen to this lesson and 1,835 others!
Use this phrase when something really inconvenient – maybe the most inconvenient thing in that situation — happens.
For example, if you drove 30 minutes to a library in order to check out a specific book, but the book was already check out, you'd say:
Wouldn't you know it, it was checked out!
The tone of "Wouldn't you know it" is disappointed but accepting, like you're thinking that inconvenient things always happen to you.
When a vehicle like a car, truck, motorcycle, etc. stops working, we say that it has "broken down".
Hey, can you come pick me up? My car broke down on the side of the road.
When you're going somewhere, and something happens while you're traveling, use the expression "on the way ___":
I got stuck in traffic on the way to work.
My luggage got lost on the way to Denver.
Print this Lesson