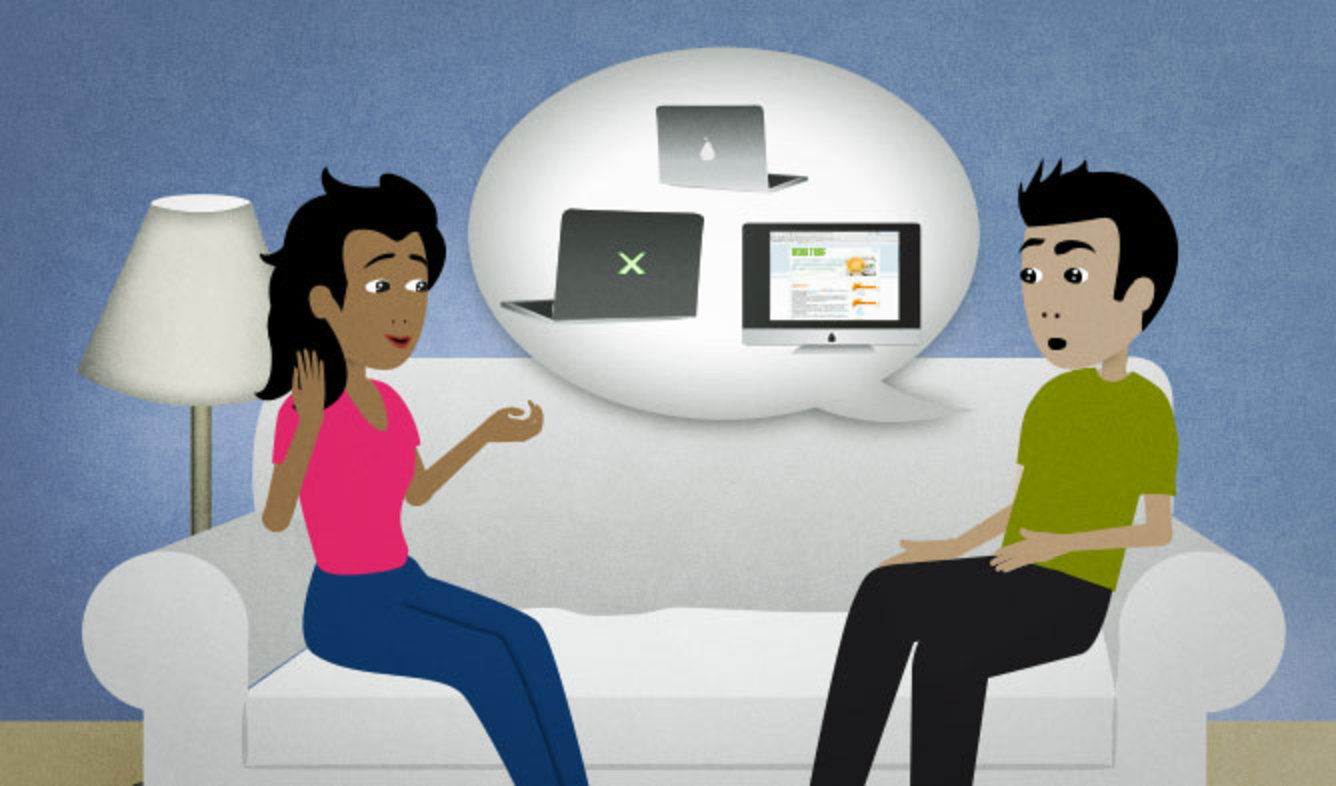 Your wife wants to buy a new computer. She already has a lot of them, so you don't think she should buy another one. You tell her why you disapprove.
You already have three computers, only one of which you actually use.
Join PhraseMix Premium or sign in to listen to this lesson and 1,836 others!
"Already" can go in a few different spots in a sentence. It can go before an adjective:
Don't tell me you're already tired.
Or it can go at the end:
I'm tired already.
It sounds a bit strange to put it before "are" or "am", although "already" can go before most verbs:
I already spent all of it.
You already took one, didn't you?
Use "of which" or "of whom" to combine two sentences like this:
I play golf with three guys. Two of them are doctors.
I play golf with three guys, two of whom are doctors.
The first sentence talks about a number of people or things in a group. The second describes members in that group.
We came across several snakes on our hike, one of which was poisonous.
There were hundreds of questions to answer, none of which made any sense.
He introduced me to a bunch of his friends, all of whom were really successful lawyers and business executives.
You can use the word "actually" to talk about something that's really happening, not just a promise, a lie, a trick, a dream, etc.
For example:
I can't believe that you're actually here!
I finally feel like I can actually understand what they're saying.
There's another way to use "actually", which is let people know about something surprising.
Print this Lesson