How do you use the words "clothes", "clothing", "apparel", "garb", and "attire"?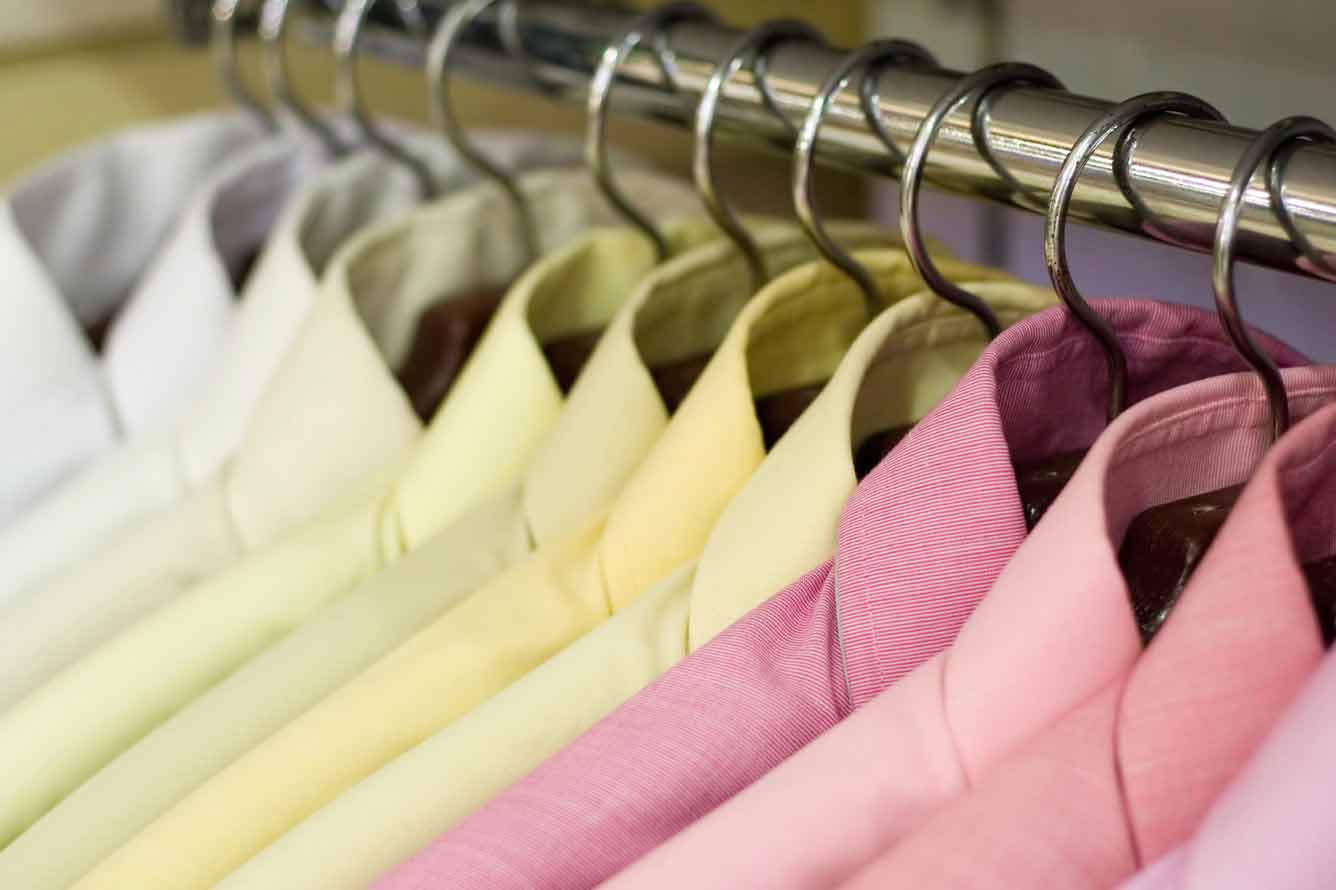 When it comes to a group of synonyms like "clothes", "clothing", "apparel", "garb", and "attire", how do you know the differences between them? If you look them up in a dictionary, you'll probably get definitions which seem to point to each other. For example, here's one definition of "attire" from Dictionary.com:
clothing, especially outerwear; garments; attire; raiment.
One really smart way to tell apart similar words is to use specialized English language search engines. First, let's figure out which word is most common in spoken English. For that, we'll check out the search engine Subtlexus. In a database of 135,000 sentences, here's how many times each word comes up:
clothes - 5158
clothing - 553
apparel - 35
attire - 76
garb - 0
So you can see that "clothes" is a very common word, while the others are much rarer.
Next, it can be useful to learn what phrases each word commonly appears in. For that, we can use the Corpus of Contemporary American English It gives us the following phrases:
Clothes
wear clothes
buy clothes
clothes and shoes
dressed in clothes
clothes and hair
Clothing
food and clothing
clothing store
wear clothing
a clothing line
shelter and clothing
Apparel
the apparel industry
women's apparel
an apparel company
textiles and apparel
apparel sales
Garb
traditional garb
prison garb
reliigious garb
black garb
western garb
Attire
dressed in (some kind of) attire
casual attire
formal attire
business attire
proper attire
Based on these common groupings, you can see how these words are different:
"Clothes" is the common word to use when you're talking aobut clothes that people wear.
Use "clothing" to talk about clothes as something that people need.
"Apparel" is the word to use when you're talking about the business of selling clothing.
"Garb" is some kind of unusual clothing that's worn by a particular group of people.
Use "attire" to talk about the level of someone's dress.
Of course, there are other differences between each of these words as well, but the best way to learn the differences is to find more examples of these words in normal use.
Print this Article