"A report I read said that genetically engineered crops don't pose any additional risks either to us or the environment."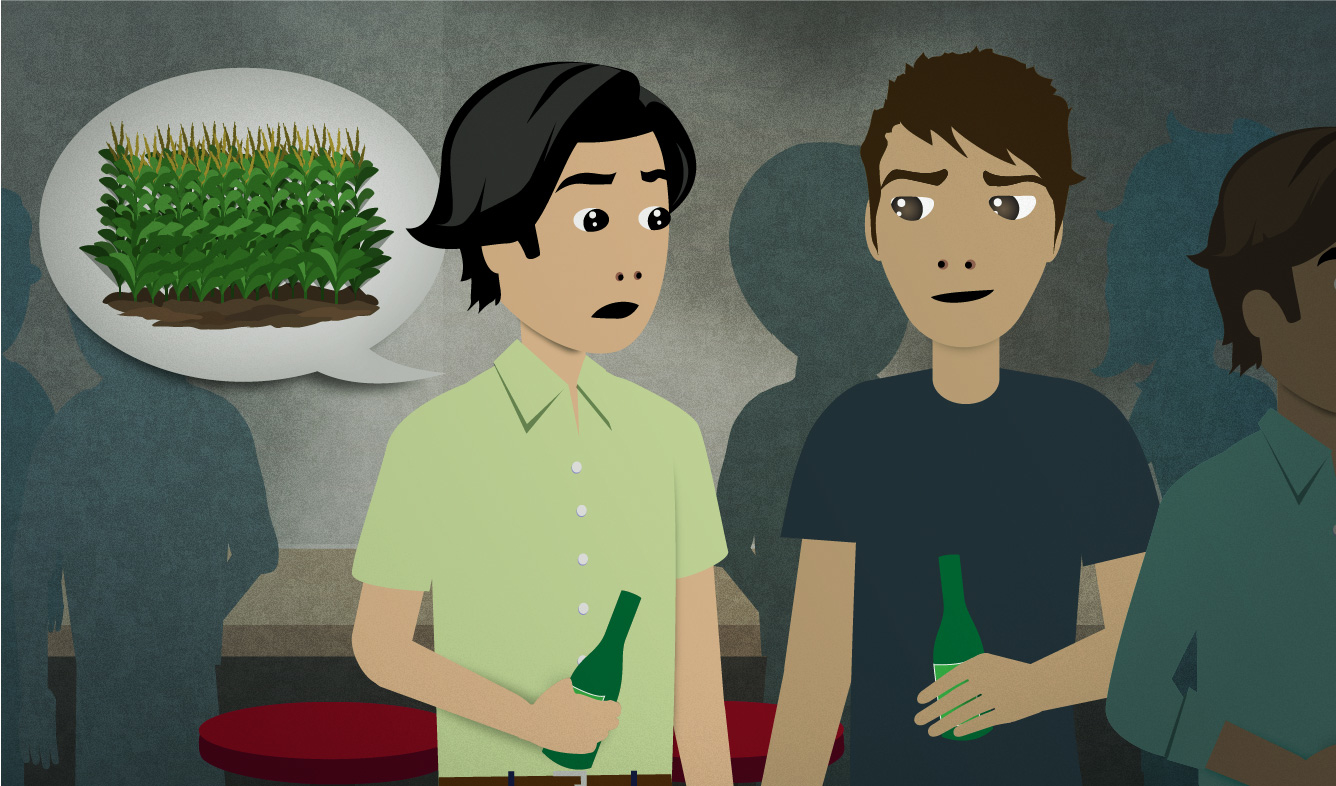 You and a friend are having a discussion about food. Your friend says that it should be illegal to sell food from plants whose genes have been altered. You're not so sure about that. You tell your friend about something you read.
A report I read said that genetically engineered crops don't pose any additional risks either to us or the environment.
Want Video and Sound? Follow us on YouTube
"Additional" means "extra" or "more", but it's more formal. Employees in customer service jobs use "additional" when speaking with customers sometimes. You can also find "additional" in official letters written to customers:
If you have any additional concerns, please do not hesitate to contact me.
A "report" is like an essay or an article, but its purpose is to share information. People right "reports" to share the results of surveys or research. Students also write "reports" in school. One well-known type of report is a "book report". That's a report that a student writes after reading a book. They summarize what the book was about.
You can use "says" or "said" to talk about the information in a book or article:
A book on parenting that I read said that allowing your children to sleep in bed with you can improve their emotional development.
The article said that over 40% of Americans actually think that humans and dinosaurs were alive at the same time.
When people talk about "genetically engineered" food, they usually mean a variety of food that was created by changing the DNA of a naturally-occuring plant. For example, a seed company might change the genes of a corn plant to create a new kind of corn that grows more quickly or requires less water.
The technical term for a plant or animal whose DNA has been changed by humans is "Genetically Modified Organism", which is shortened to "GMO". So you may read about "GMO food" or "GMO crops".
Europe has much stricter laws than the U.S. does regarding GMO foods.
But when people are describing the process, they might use the phrase "genetically engineered":
They genetically engineer crops to be resistant to herbicides, so farmers can use the herbicides to kill weeds without killing the crop.
"Crop" is a word that you use when you're talking about farming. When someone grows a large number of plants for food, you call it a "crop".
You can talk about a specific "crop" of one kind of plant:
We're expecting to have a really good potato crop this fall.
Or you can talk about all of the "crops" grown by a farmer or a group of farmers:
All of their crops are dying because of the drought.
When something is dangerous, you can say that it "poses a risk". You can use the phrase "pose a risk" to talk about things like diseases, threatening political situations, or financial risks:
The growth in credit card debt poses a huge risk to our economy.
A more common phrase than "pose a risk" is "pose a threat", which has a similar meaning.
"The environment" means the natural world - the air, oceans, plants and animals, etc. When people talk about "the environment", they usually speak about protecting it from pollution or climate change:
Think about the impact that that will have on the environment!