"At my work, they block a lot of sites that don't have a clear business purpose."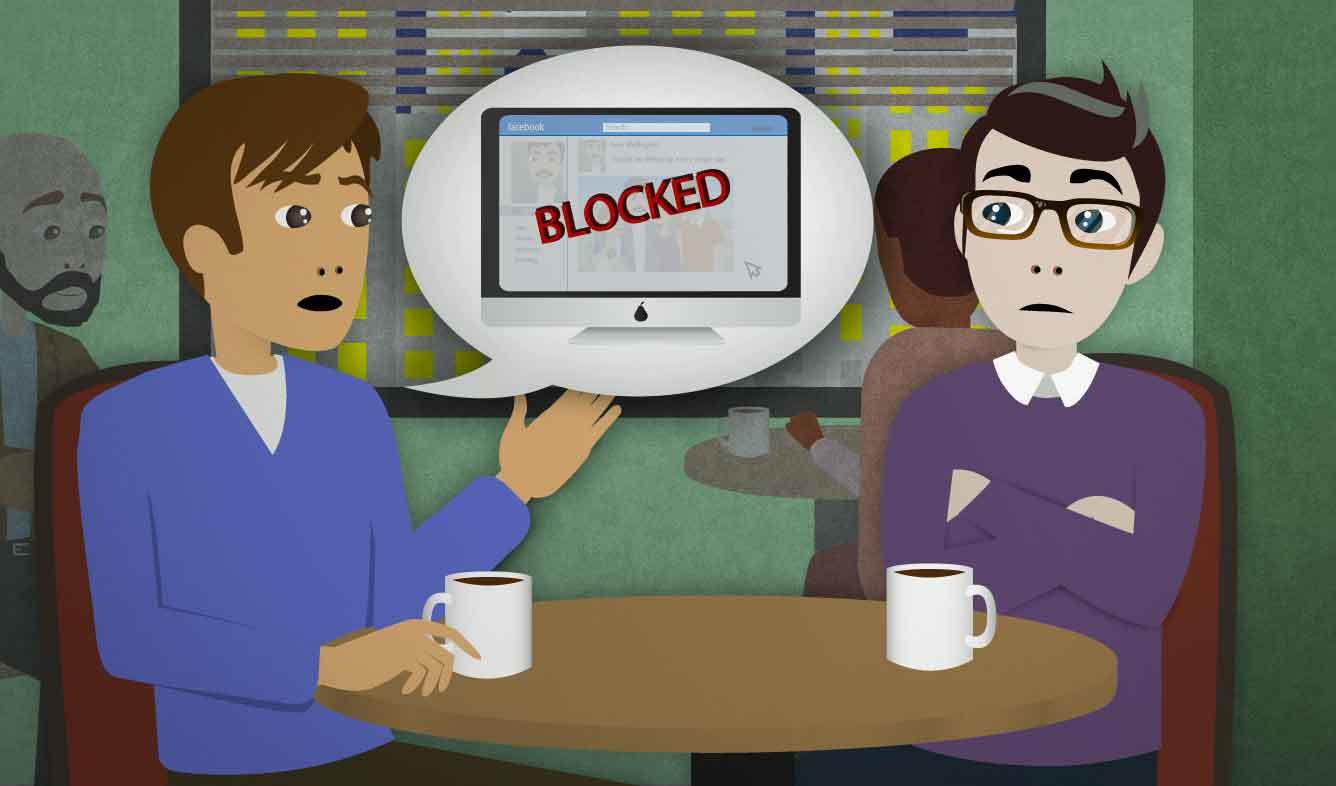 The company that you work for has a very strict policy about using the internet at work. You explain this policy to a friend.
At my work, they block a lot of sites that don't have a clear business purpose.
Want Video and Sound? Follow us on YouTube
There are lots of different ways to talk about a person's job. Here's an explanation of when to use some of them:
"at work" - use this when you're talking about something that's happening while someone is working:

I got yelled at today at work.

Mark's still at work.

"in my job" - use this to talk about things that you have to do for work on a daily basis:

I have a lot of problems that I have to deal with in my job.

"at my company" - use this to talk about large-scale things that are happening to the organization of the company you work for.

The management at my company seems to change every year.
"Blocking" a website means preventing people from accessing it.
There are tools that parents can use to block certain websites that they don't want their kids visiting.
Netflix is blocked in my country.
Having "a clear purpose" means that you know the reason for something. You know why it's happening or why it exists. This phrase is often used in business and in academics.
For example, you might want your company to have a "clear purpose" and for your employees to know what that purpose is:
The difference between a successful business and an unsuccessful one is that successful businesses have a clear purpose.
Things that don't have a clear purpose are unnecessary or unwanted:
If there's no clear purpose to the meeting, then why are we having it?
You can add some other descriptions to "purpose":
Make sure that the project has a clear strategic purpose.