"Cynthia, can you fill us in on what's happening with the relaunch?"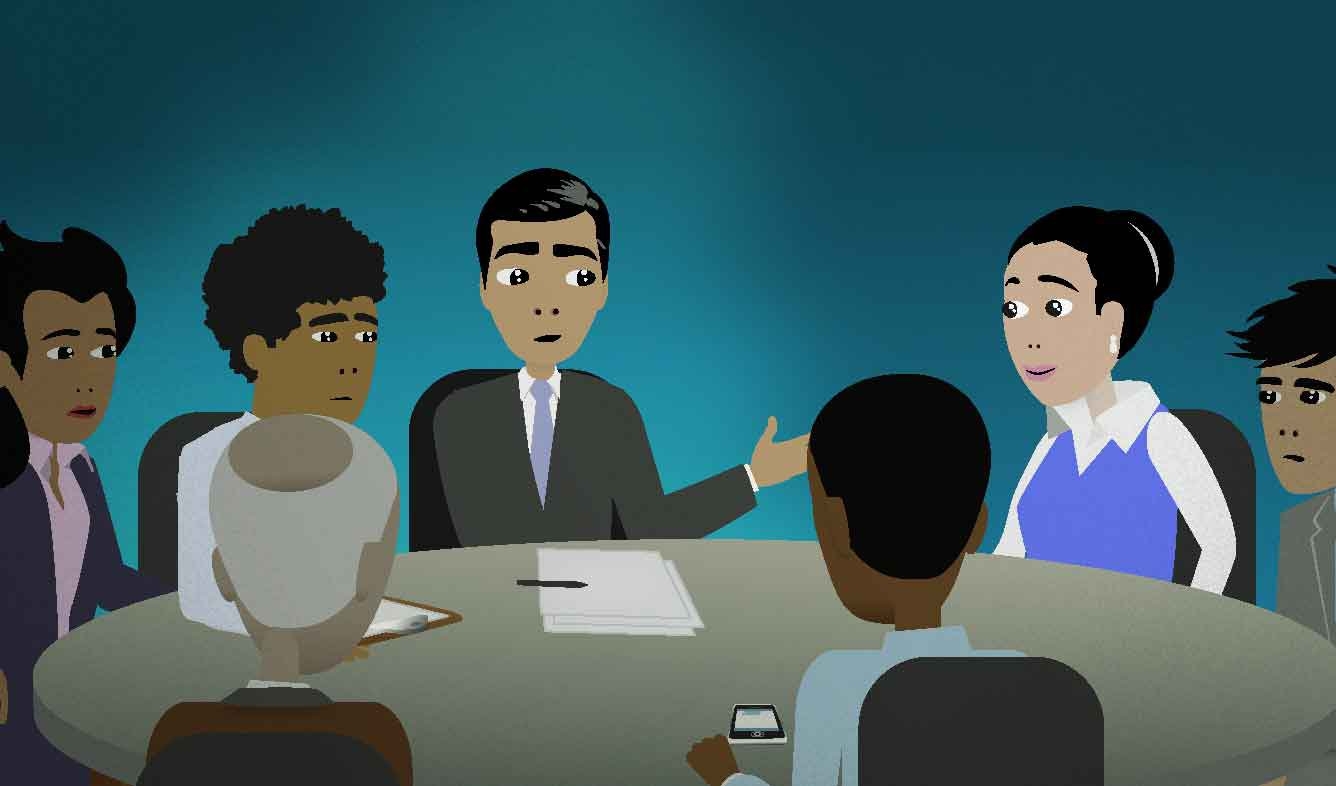 You're leading a meeting at work. You'd like for one of your coworkers to tell the group about a project that she's working on.
Cynthia, can you fill us in on what's happening with the relaunch?
Want Video and Sound? Follow us on YouTube
When you "fill someone in", it means telling them news or information that they're missing.
For example, imagine that one of your coworkers has been out of the office on vacation for two weeks. During that time, there was a big change to one of the projects that you were working on together. So you fill your coworker in on the changes:
Rebecca, when you get a minute, can you come by my office? There are some changes that I want to fill you in on.
This expression is good for formal or professional situations.
You can use the phrase "what's happening" as a noun. It means "the events that are happening".
Can you tell me what's happening?
We can't let what's happening in West Africa happen here.
To talk about the topic or focus of the events, say "what's happening with ___":
Hey, so what's happening with your divorce? Has it been finalized?
Sometimes a company or organization makes big changes to a product. When they do this, they sometimes do a "relaunch", which means that they try to let their customers know that the product is different now. They might release commercials, make announcements to the media, etc.