"I bet the meeting this afternoon'll be pretty short since David's out."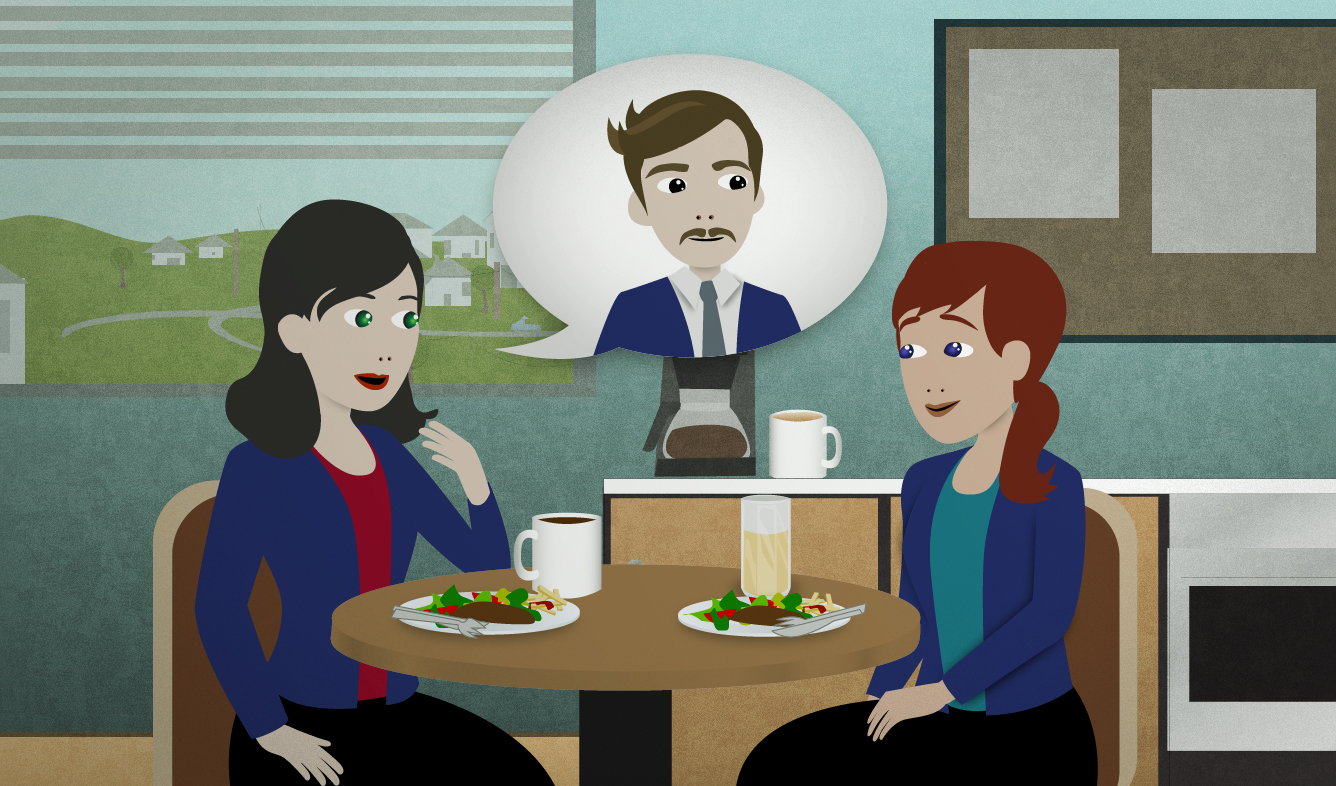 You're chatting with a coworker during your lunch break. You have a department meeting scheduled for this afternoon, but you don't think it will last long.
I bet the meeting this afternoon'll be pretty short since David's out.
Want Video and Sound? Follow us on YouTube
Saying "I bet..." is a casual way of guessing about something. You can use this in all kinds of situations where you are guessing about something and want to compare what you think with what other people think:
I bet there'll be a lot of traffic at the beach this weekend.
I bet you can't guess what just happened to me.
I bet the meeting this afternoon will be pretty short since David's not here.
You use "pretty" before an adjective to show how much of that quality something has.
"Pretty ___" is somewhere between "kind of " and "really". It basically means "a little more than you expected". For example:
This soup is actually pretty good.
I think I have a pretty good shot at getting the job.
That song is pretty catchy.
The word "will" can be contracted to "'ll" after a noun like this:
My wife'll give you a call later.
The sun'll be setting soon.
No one'll find out!
This happens in casual spoken English. Avoid it when speaking or writing formally.
When someone is not at work or school today, you can say that they are "out":
A: Where's Claudia?

B: She's out today.
Just send me an email ahead of time if you're going to be out.
English speakers sometimes use the word "since" to mean "because". You can use it when you talk about the reason for doing something:
I thought I'd give you a call since I'm visiting France for work and I knew that you lived here.
You can also use "since" to talk about the cause of something:
It gets really hot there since it's so close to the equator.