"I need to swing by the office and drop off a few documents."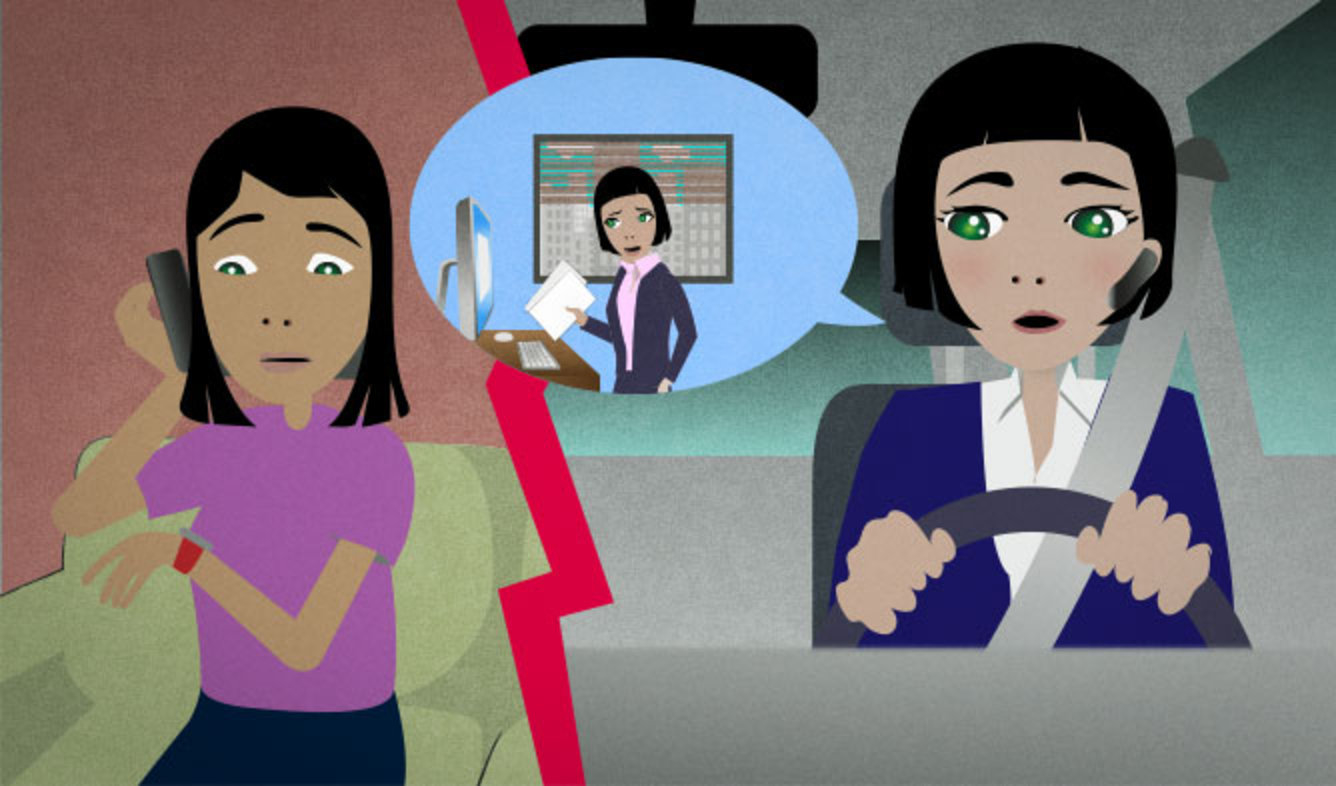 You're talking on the phone to your friend, who you're supposed to meet after work. You've just left a late-afternoon meeting at a client's office. You explain why you can't drive directly to meet your friend.
I need to swing by the office and drop off a few documents.
Want Video and Sound? Follow us on YouTube
"Swinging by" a place means visiting it quickly before going somewhere else. It's very similar to "stopping by":
But when someone says "swing by", it's even more casual and the visit sounds even shorter. You can tell someone to "swing by" a place when you want the trip to sound short and easy.
To "drop off" something means to leave it in a place. But you only use it for things that you leave on purpose, not by accident. For example:
I need to swing by the office and drop off a few documents.
Could you drop this off for me at the post office?
"A few" is a number that's not specific, but it usually means somewhere between 3-10. It's a little less formal than "several" and also sounds like a slightly lower number. Here are some examples:
You may want to consider hiring a personal trainer for a few sessions.
That's a very generous offer. Um, let me think it over for a few days and get back to you.
When you're talking about doing something at the office that you work at, you can call it "the office" (not "my office" or "my company's office"). "The office" refers not only to the location, but also the people who work at your office. For example:
I only go into the office two or three days a week. The rest of the time, I can work from home.
I just got a call from the office. I'm sorry, but I'm going to have to cut this meeting short.
"Documents" are pieces of paper or electronic files which contain important information.
"Documents" can include:
applications
forms
financial records
presentation materials that you've written
Books, handwritten notes, and magazine articles are not usually considered "documents".