"I saw a whole herd of deer leap across the road."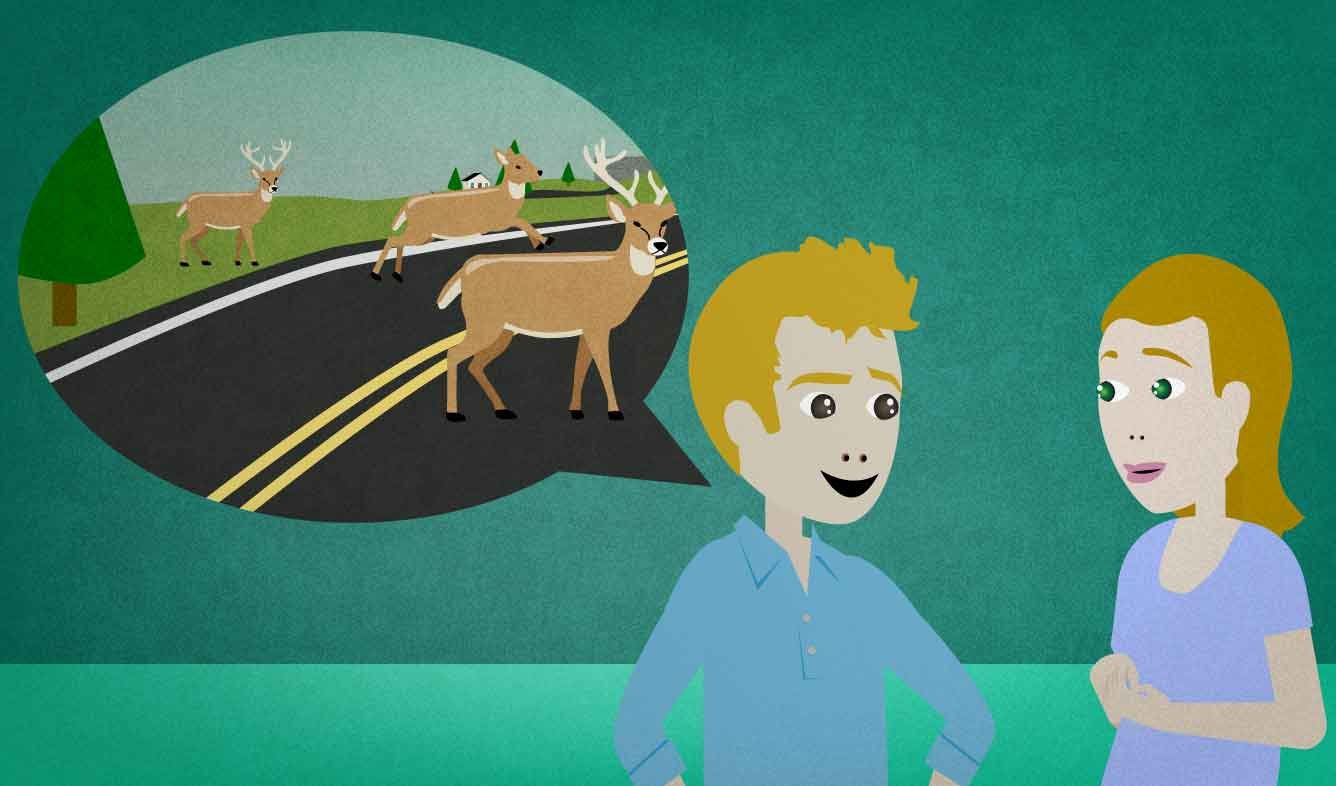 You went for a drive in the country. While you were driving, you saw some animals. You describe what you saw to your sister, who didn't go.
I saw a whole herd of deer leap across the road.
Want Video and Sound? Follow us on YouTube
The word "herd" describes a group of animals that live together. Specifically, you can use "herd" to talk about:
cows
deer
elephants
goats
whales
There are other groups of animals that we don't use "herd" for:
a pack of wolves
a school of fish
a flock of birds
"Leap" means "jump", but it sounds a little more graceful and athletic.
Ballet dancers, deer, and athletes might "leap", for example.
You can also "leap over" something, "leap into" something, "leap toward" something, "leap into the air", etc.
You may sometimes wonder what the difference between a "street" and a "road" is. "Streets" are usually in cities or towns. They're meant for cars, but people sometimes walk beside or across them as well. "Roads" go between towns or through the countryside.
The plural of "deer" is "deer", so you can say:
I saw a deer!
Or
I saw a bunch of deer!