"If someone is mean to you, don't hit them. Just tell the teacher."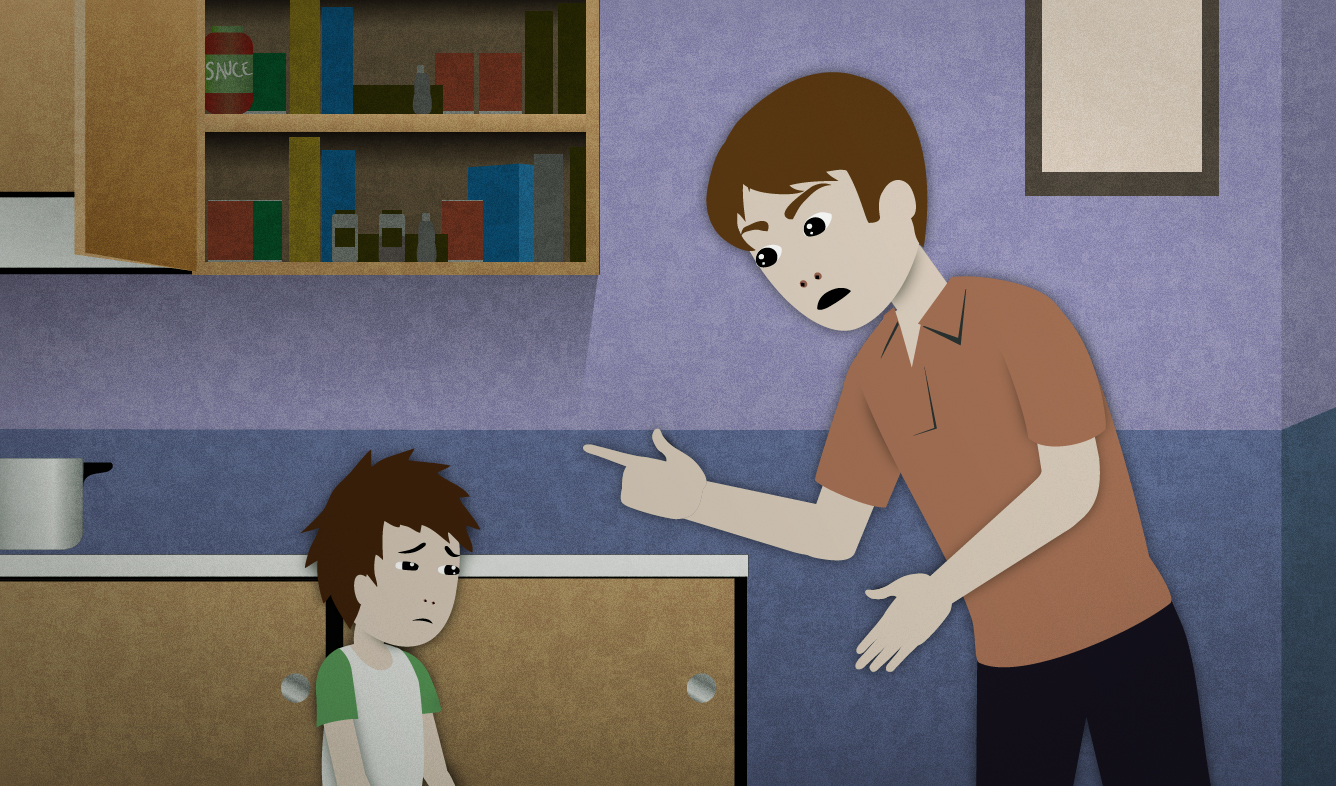 Your young son got in trouble at school because he hit another child. He explains that the other child was being mean to him. You teach him how to handle that situation.
If someone is mean to you, don't hit them. Just tell the teacher.
Want Video and Sound? Follow us on YouTube
You can call someone who isn't nice "mean":
A: Can I have some?

B: No.

A: You're so mean!
You can also say that someone is "mean to" another person:
My brother was so mean to me when we were growing up.
This word sounds a little childish. It's a word that children often use.
It's common to use the word "them" to talk about one person, when you don't know the person's gender:
A: This morning someone asked if you and I were dating.

B: What did you tell them?
Using "them" to talk about just one person isn't technically correct English. Technically, you should say something like "him or her" instead. But "them" is much more common in casual English.
In a classroom, if one child does something that's against the rules, other children might "tell the teacher". That means to tell the teacher about the bad thing that that child did.
There's another similar phrase, which is "tell on (someone)":
I remember one time I said a curse word, and you told on me.