"I'm out there busting my ass and you're in here slacking off?"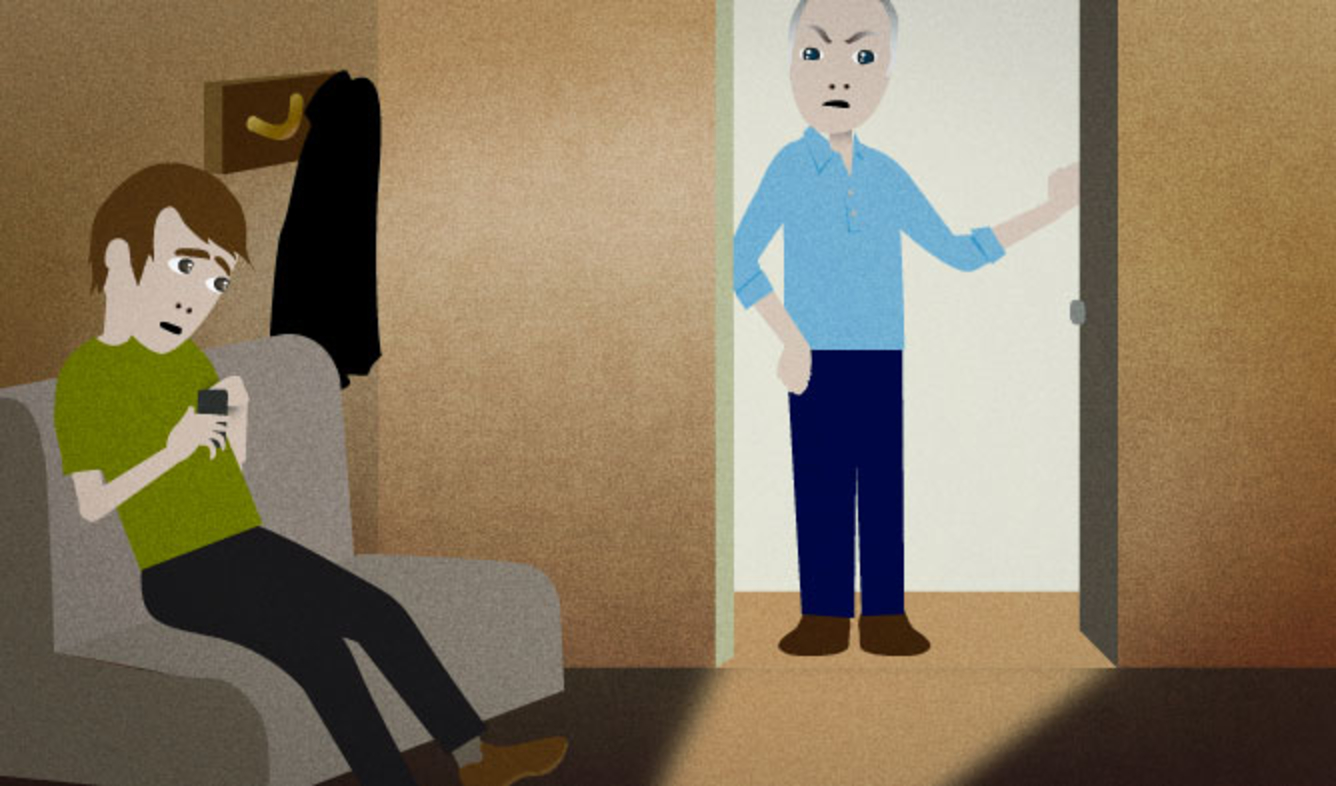 It's a busy day at the store you work at. You go into the back room and see that one of your coworkers is playing games on his phone. You're annoyed, so you say this to him.
I'm out there busting my ass and you're in here slacking off?
Want Video and Sound? Follow us on YouTube
When people complain about how hard they're working, they often say "I'm out there ___ing", "I'm in there ___ing", "I'm back there ___ing", etc.:
A: I'm hungry. When are we going to eat?

B: Don't rush me! I'm in there slaving away in the kitchen. What are you doing? Just sitting around watching TV!
"Busting your ass" is an idiom that means "working really hard".
I busted my ass waiting tables and working construction to pay my way through college.
I know that all of you have really busted your asses on this project, and I really appreciate it.
This is a colloquial expression that you use when talking to people you're comfortable with. The word "ass" is a mild swear word. You probably shouldn't use it in formal situations.
There's also another meaning of "busting your ass", by the way. It means to injure your butt by falling:
You remember that time when you slipped on the ice in the front driveway and busted your ass?
"Slacking off" means doing fun or relaxing things instead of doing the work that you're supposed to do. It sounds lazy.
For example, if a child is watching TV after school, you can say:
I don't think you have time to slack off, Daniel. You have homework to do.
"Slacking off" is bad, but sometimes people admit to it:
A: What did you do this weekend?

B: I just kind of slacked off mostly.