"We do not talk about bodily functions at the dinner table!"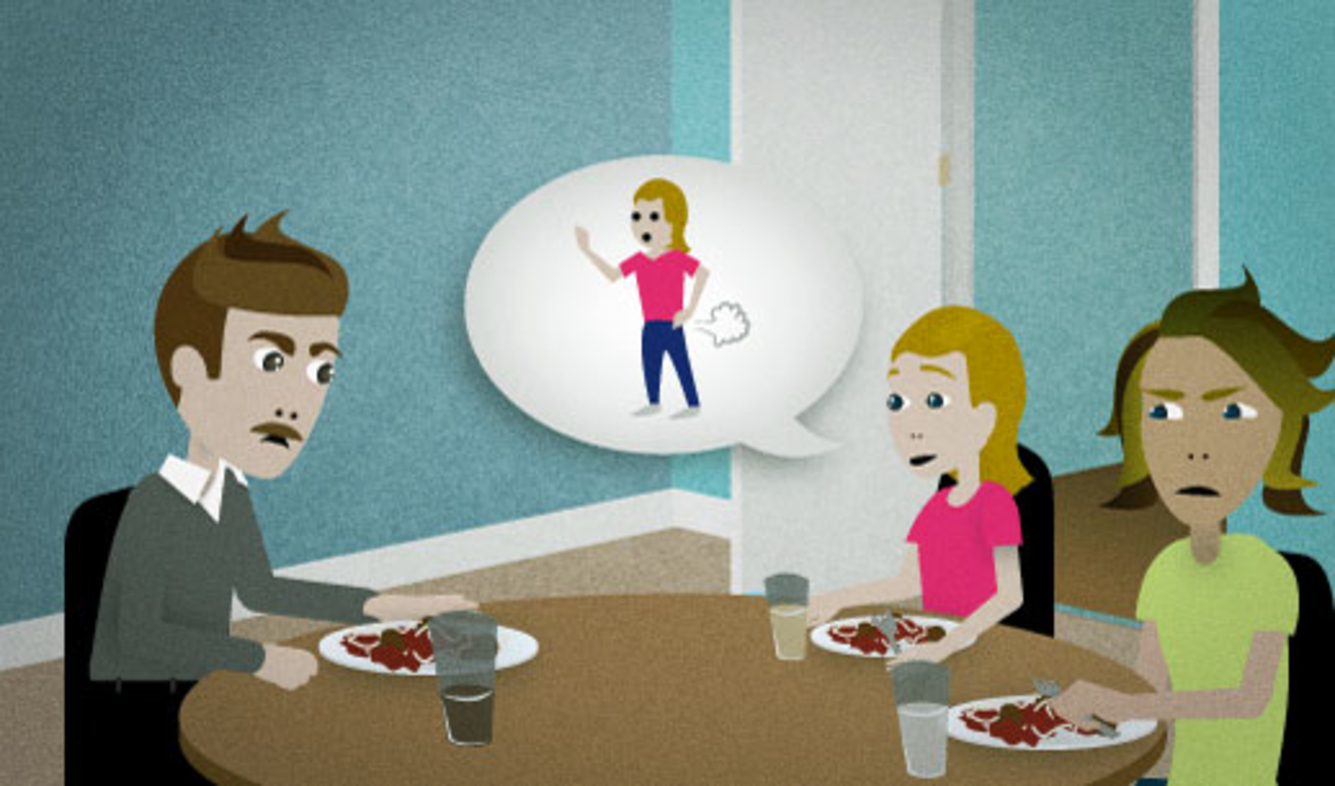 Your daughter says something about farting while your family was eating dinner together. This is rude, so you warn her that she shouldn't say that.
We do not talk about bodily functions at the dinner table!
Want Video and Sound? Follow us on YouTube
This is a formal way to teach rules to children. When a child does something wrong, you say "We do not...":
We do not take things that do not belong to us.
We do not call people names.
This phrase sounds strict and formal. You can imagine an older, wealthy woman saying this to her grandchildren.
"Bodily functions" are things that a person's body does which aren't very pleasant. Some bodily functions include:
peeing
farting
pooping
burping
digesting food
It's usually not polite to talk about bodily functions.
You can talk this way about things that a person does while eating dinner at home:
My wife and I made a rule not to talk about work at the dinner table.
How many times do I have to tell you? No cell phones at the dinner table!
Of course, for most people the "dinner table" is the same table that they use for breakfast and lunch. At breakfast, you can call it "the breakfast table":
I used to rush and do my homework at the breakfast table in the morning.