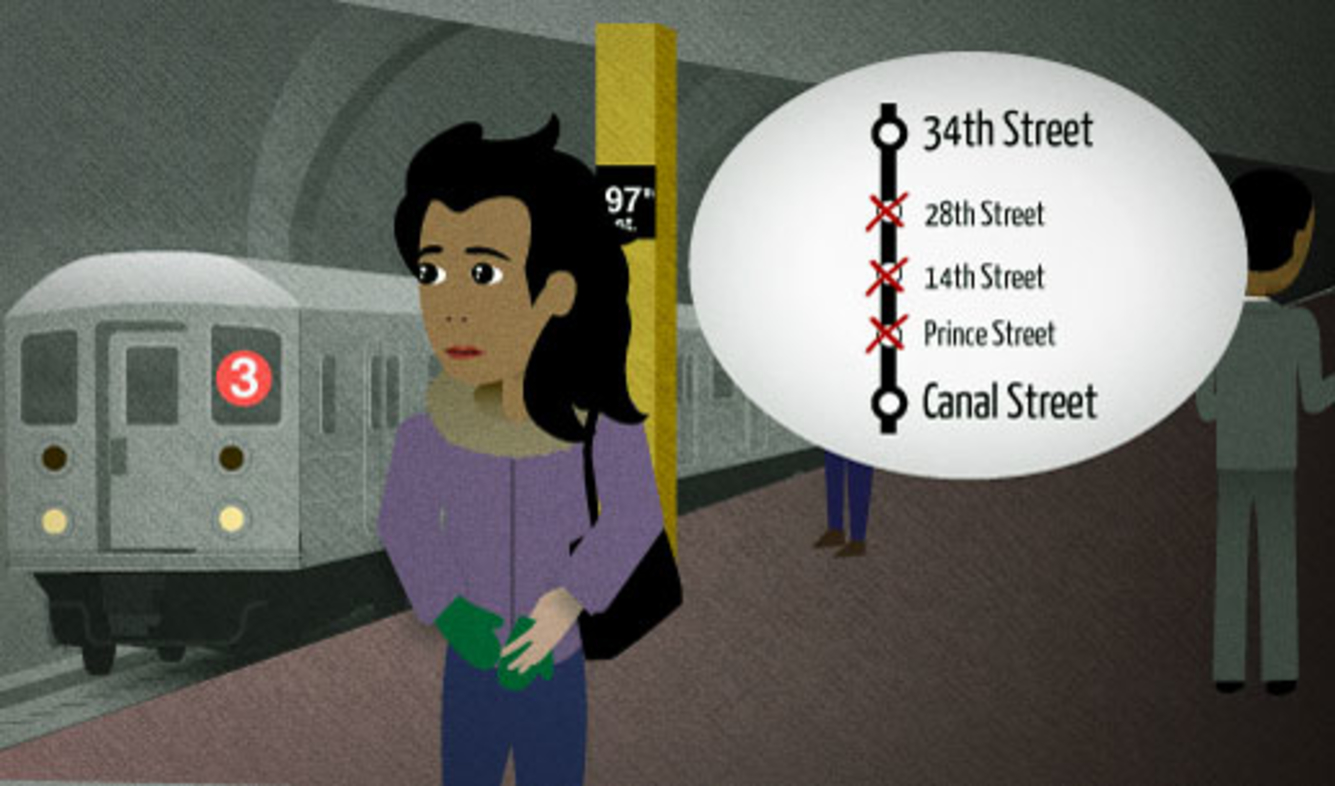 You're riding the subway in New York City. The train conductor makes an announcement because the train isn't stopping at its usual stops.
There is no local Brooklyn-bound service between 34th Street and Canal.
A "local" train is one that stops at every station that's listed.
The opposite of a "local" train is an "express" train, which skips some stops in order to take passengers to far-away areas more quickly.
The phrase "___-bound" describes where the train is going to.
You can use "local train" and "___-bound separately:
I need to take the local train.
Is this the local?
Which one is the New Jersey-bound train?
Train announcers announce both in the same sentence:
When a train line is not running as usual, you will see signs or hear announcements saying that "There is no service between ___ and ___." This means that the train doesn't stop between those two places.
Another example of "no service" is on a telephone that doesn't work. If you try to call someone but nothing happens, you can say:
There's no service.
When people name two streets one after another, they often don't say "street" after the second one:
It's on the corner of 15th Street and Lexington.
You can actually skip the word "Street" on the first one too in casual English:
It's on the corner of 15th and Lexington.
(Print this lesson)