"A lot of people can't stand to sit through a three-hour movie."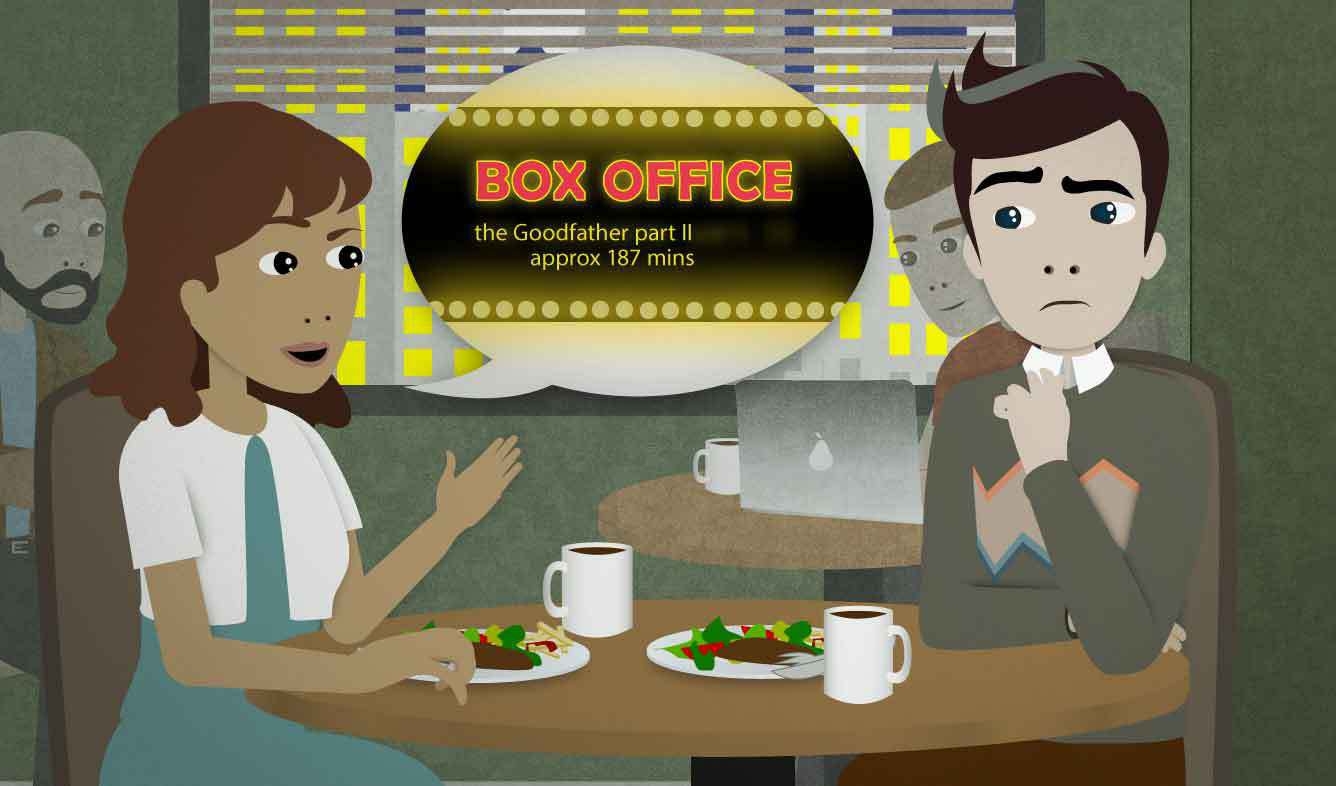 You and your friend are at dinner after seeing a three-hour-long movie. The movie was good, but the cinema was almost empty. You and your friend are discussing why people didn't go to that movie.
A lot of people can't stand to sit through a three-hour movie.
Want Video and Sound? Follow us on YouTube
Talk about something you don't like at all with the phrase "I can't stand ___":
I can't stand olives!
I can't stand being apart from you for so long.
I can't stand people who make racist jokes.
I can't stand to see an animal in pain.
You can talk about other people with this phrase as well:
Some people can't stand losing.
She can't stand it when people talk while they're chewing their food.
It's not that common to use "stand" this way in positive sentences. Instead of saying that you can stand something, say that you can "tolerate" or "handle" it:
A: Do you like rap music?

B: Yeah, it's not my favorite but I can usually tolerate it.
"Sitting through" something implies a boring, unenjoyable experience, or one that takes dedication and attention. It's an experience where you sit, and probably watch or listen to something.
I sat through the whole presentation because I didn't want to be rude and leave.
My kids are too young to sit through a whole show.
In "three-hour movie," "three-hour" is an adjective that gives us information about the movie. You can easily describe the duration of an event this way. Note that "hour" is always singular, even though the number is three (or ten, or seven hundred.)
I signed up for a four-hour workshop.
"Hour" can be replaced with other words like "day," "month," or "year."
It's a two-year program.
I'm going on a four-day camping trip.