"Ah, I pulled my hamstring."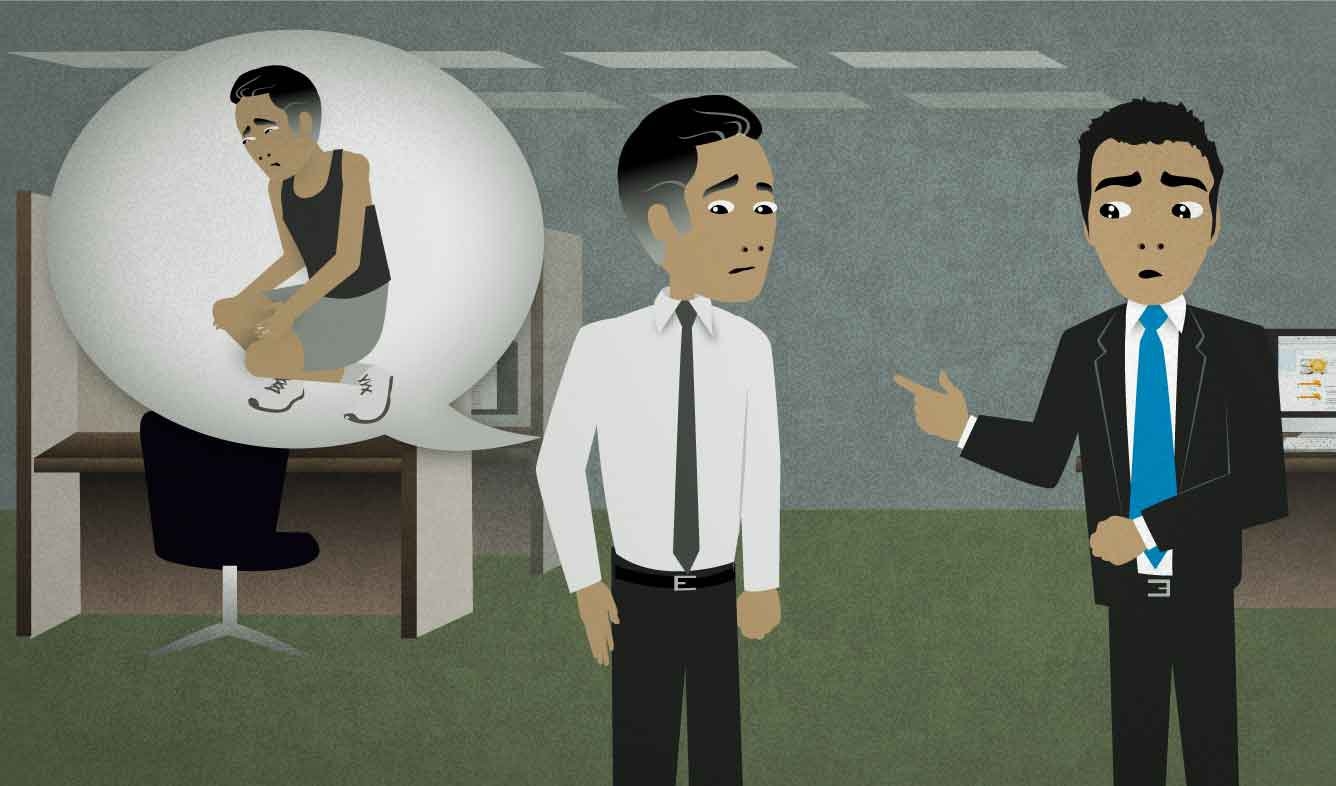 You're limping. A coworker asks what's wrong. You explain that you injured one of your leg muscles.
Ah, I pulled my hamstring.
Want Video and Sound? Follow us on YouTube
"Ah" is a sound that English speakers use when they hesitate. If someone asks you a question and you don't immediately know the answer, you can say "Ah..."
A: Hey, where do you want to eat?

B: Ah, well, what about the Indian place around the corner?
Another similar sound is "Uh". When you make the "Uh" sound, you seem a little more confused.
"Pulling" a muscle means that the muscle has been torn or overstretched a little bit. It's a painful situation that happens sometimes when you play sports, exercise, or move in a way that you're not used to.
Only muscles are "pulled". Similar problems that happen to other parts of the body include:
spraining a joint (your ankle, wrist, etc.
breaking a bone
tearing a tendon (like the big tendon on the back of your foot which is called the "Achilles tendon"
Your "hamstrings" are the set of muscles on the backs of your thighs. These are the muscles that allow you to bend the bottom of your leg backward.
"Hamstring" is the everyday name for these muscles. There are also scientific or medical names for each muscle in this group.