"As I started to pull on the top strap, the cheap plastic buckle snapped into 3 pieces."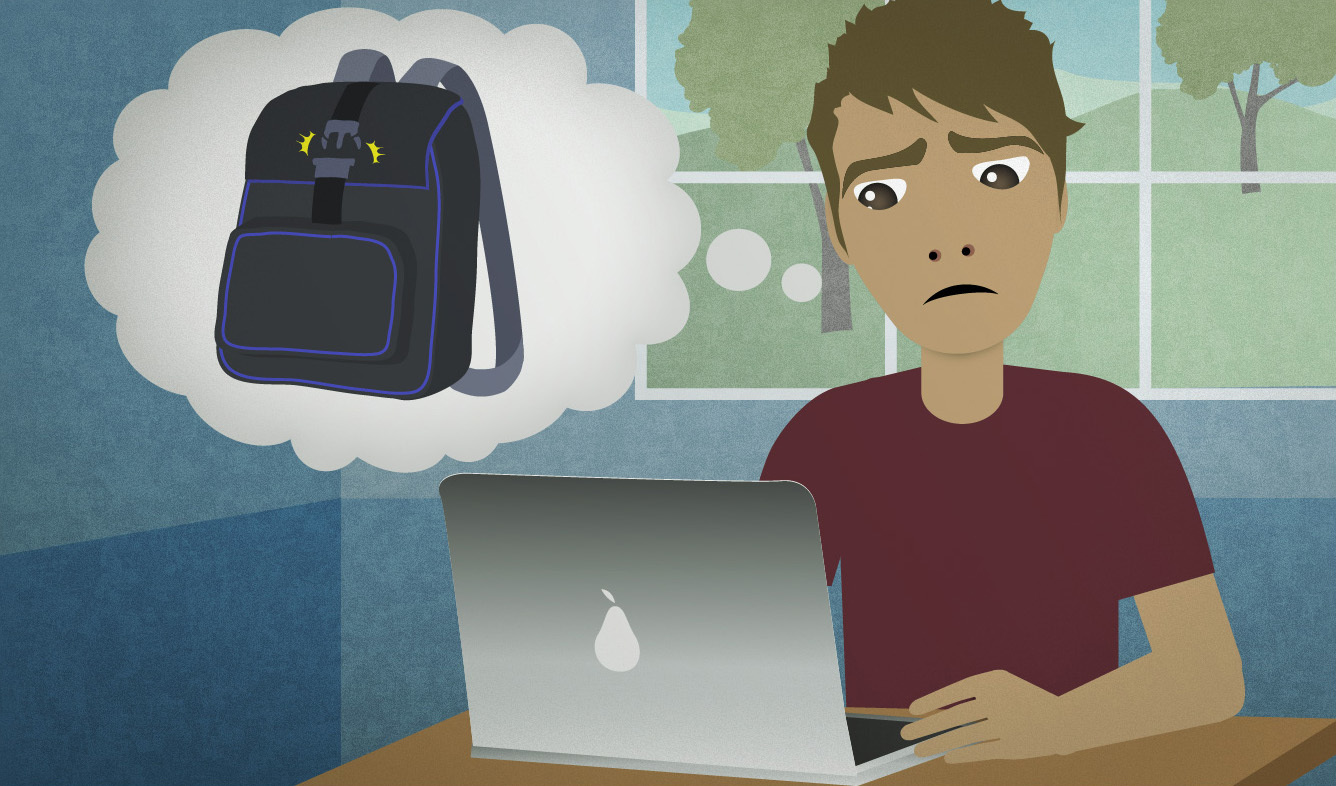 You bought a backpack from an online store. Right after you got it, part of the backpack broke. Now you're writing a review of it on the store website and you explain your problem.
As I started to pull on the top strap, the cheap plastic buckle snapped into 3 pieces.
Want Video and Sound? Follow us on YouTube
A "strap" is a long, flat, narrow piece of material which you use to hold things together. Some examples of things that have straps include:
a guitar
a backpack
a heavy camera
a watch
The word "cheap" means "inexpensive" but it also means "low in quality". It especially has this meaning when you talk about the material that something is made of:
cheap leather
cheap plastic
cheap materials
When something breaks apart, you can say that it "breaks into pieces". You can also say how many pieces there are:
It fell on the floor and broke into a thousand pieces.
Aside from "break", you can also use other similar words that describe how something broke like "snap", "shatter", "tear", "crack", "explode", etc. For example:
I think I actually heard the bone cracking into two pieces when he hit it.
Here's a rather formal way of describing two things that happened at the same time:
As I was waiting at the bus stop, a dark rain cloud blew in from the north.
A more casual way to describe the same situation would be:
I was waiting at the bus stop when I saw a dark rain cloud coming my way.
"As I ___, ___" is more common in written stories than in stories told out loud.
When you say that something "snapped", it means that it broke. But "break" is a very general word. English has several more specific words to describe different ways of breaking:
snap
shatter
tear
crumble
crack
"Snapping" is specifically a kind of breaking that happens quickly and often makes a noise. Some things that "snap" include:
a small stick that you break with your hands
a rope that's pulled too tightly
Sometimes when you talk about things "snapping", you talk about how many pieces they snapped into:
It snapped in two.