"Come on, spit it out."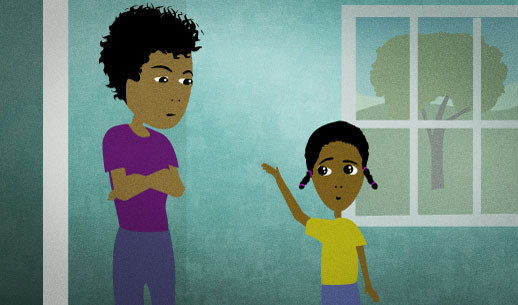 Your daughter is trying to tell you something, but she seems nervous. She's hesitating, but you'r in a hurry. You tell this to her.
Come on, spit it out.
Want Video and Sound? Follow us on YouTube
People say "come on" when they want someone to hurry up:
Come on! We're going to be late!"
Come on, let's get going before it closes.
There are some other uses of "come on" too, like in these examples:
"Spit it out" means "Say it more quickly!" You can tell someone this when they are speaking too slowly and it's annoying you.
"Spit it out" is a little rude, so you usually say it to people that you're close to and who are lower-status than you.