"Excuse me, we're taking up donations for the Haiti Relief Fund. Do you have a moment?"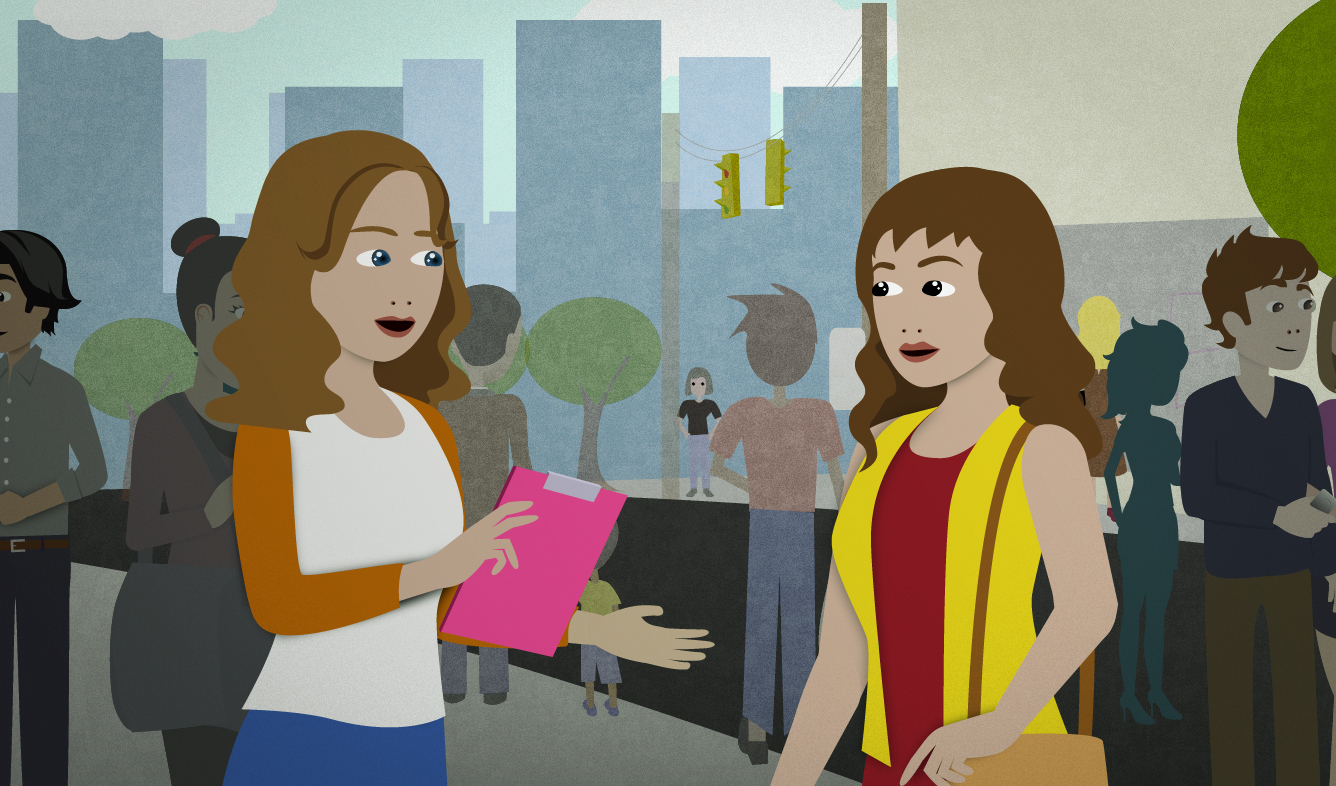 You're volunteering for a charity that helps victims of the earthquake in Haiti. You're asking for donations on the sidewalk in a busy part of town. You ask this to each person who walks by.
Excuse me, we're taking up donations for the Haiti Relief Fund. Do you have a moment?
Want Video and Sound? Follow us on YouTube
A donation is money that you give to a charity, a church, a school, or to someone who needs help. To "take up" donations means to collect money from other people to give to these organizations or people.
The phrase "take up" is only used with this meaning (collect) in a few situations. One is with donations. Another is when a teacher collects students' assignments:
Mr. Elliott always takes up the homework at the very beginning of class.
"Relief" means help that you give to people who have been through a disaster, a famine, or a war. A "fund" is a collection of money that has been gathered for a specific purpose. So a "relief fund" is money that has been collected to help out disaster victims.
This is a question that you ask when you you want to talk to someone for a few minutes. This phrase is used to ask the person if it's OK to talk to them for that long. You use it when a person seems busy.
"Moment" is formal. A less formal way to say this is "Do you have a minute?"
Say "Excuse me" to get the attention of strangers in a polite way:
Excuse me. Do you know where the bathroom is?
When you pronounce "excuse me", it can sound like "'Scuze me"
In some English-speaking areas, it's also polite to add "Sir" (for men) or "Ma'am" or "Miss" (for women):
Excuse me, Ma'am. You dropped this on the sidewalk back there.
But since these titles are actually thought to be impolite in some areas, it's best to listen first to see if other people around you are using them.