"He caught him with a devastating right hook and knocked him out cold."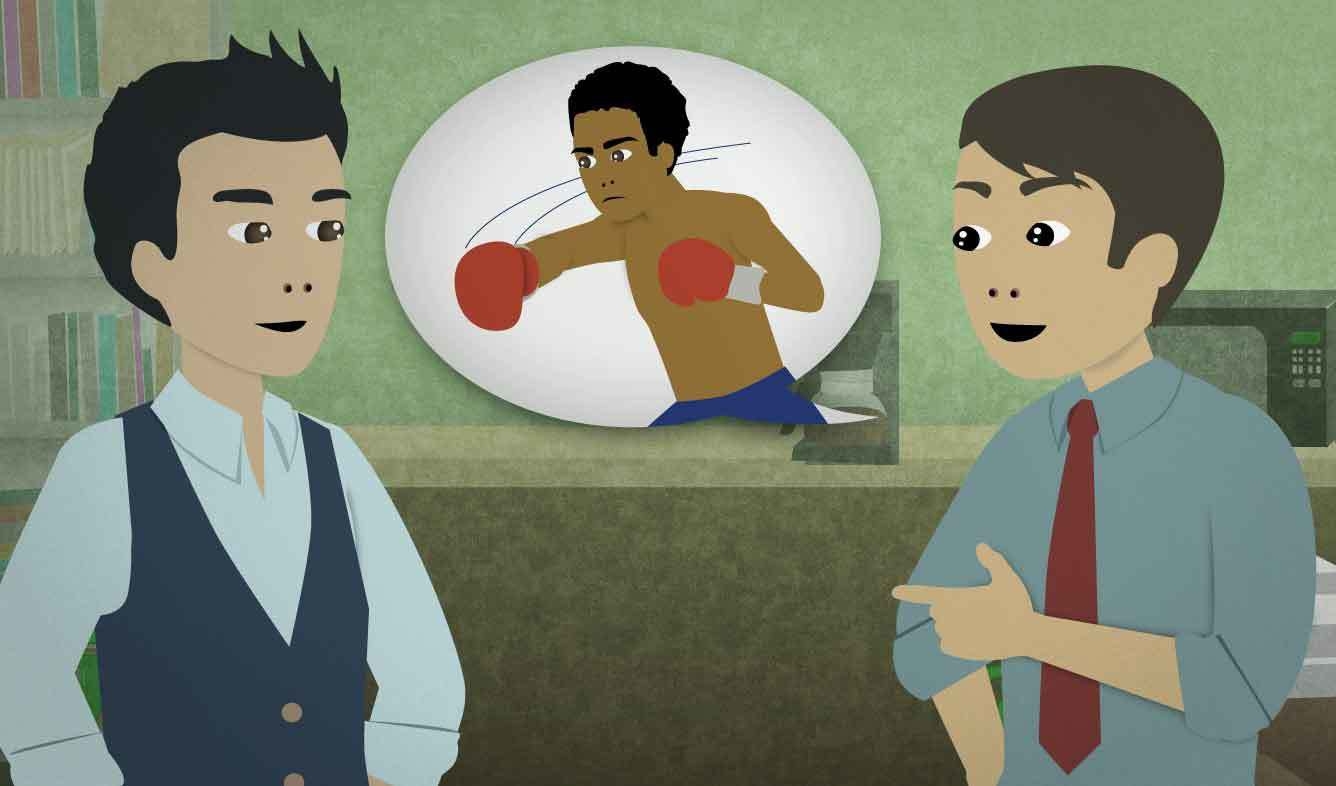 You watched a boxing match yesterday. You're telling a friend at work how the fight ended.
He caught him with a devastating right hook and knocked him out cold.
Want Video and Sound? Follow us on YouTube
A "hook" is a kind of punch in boxing. When a boxer does a "hook", they swing one arm in a circular motion from the side. A "right hook" is done with the right hand.
Something that causes a lot of harm can be called "devastating". You can use it to talk about a battle or attack in war:
The Battle of Galipoli was devastating for the Allies.
You can also call a punch or other blow "devastating" in a fight between two people:
Oh, that kick was absolutely devastating!
One other way that we use "devastating" is to talk about something that caused emotional harm:
My dad passing away so suddenly was just completely devastating. It took me years to process it.
In a fight, the fighters try to avoid getting hit. So when one fighter manages to hit the other one, you can talk about it like this:
She caught her with a spinning back kick.
You can also say "get caught with ___":
If you don't keep your hands up, you're going to get caught with a punch to the face!
This means to hit someone on the head very hard, making them go unconscious.
I skiied right into a tree branch and it knocked me out.
You can add "cold" at the end to emphasize that the person was completely unconscious and not moving:
She knocked him out cold!