"He proudly served on the New York police force for over 30 years."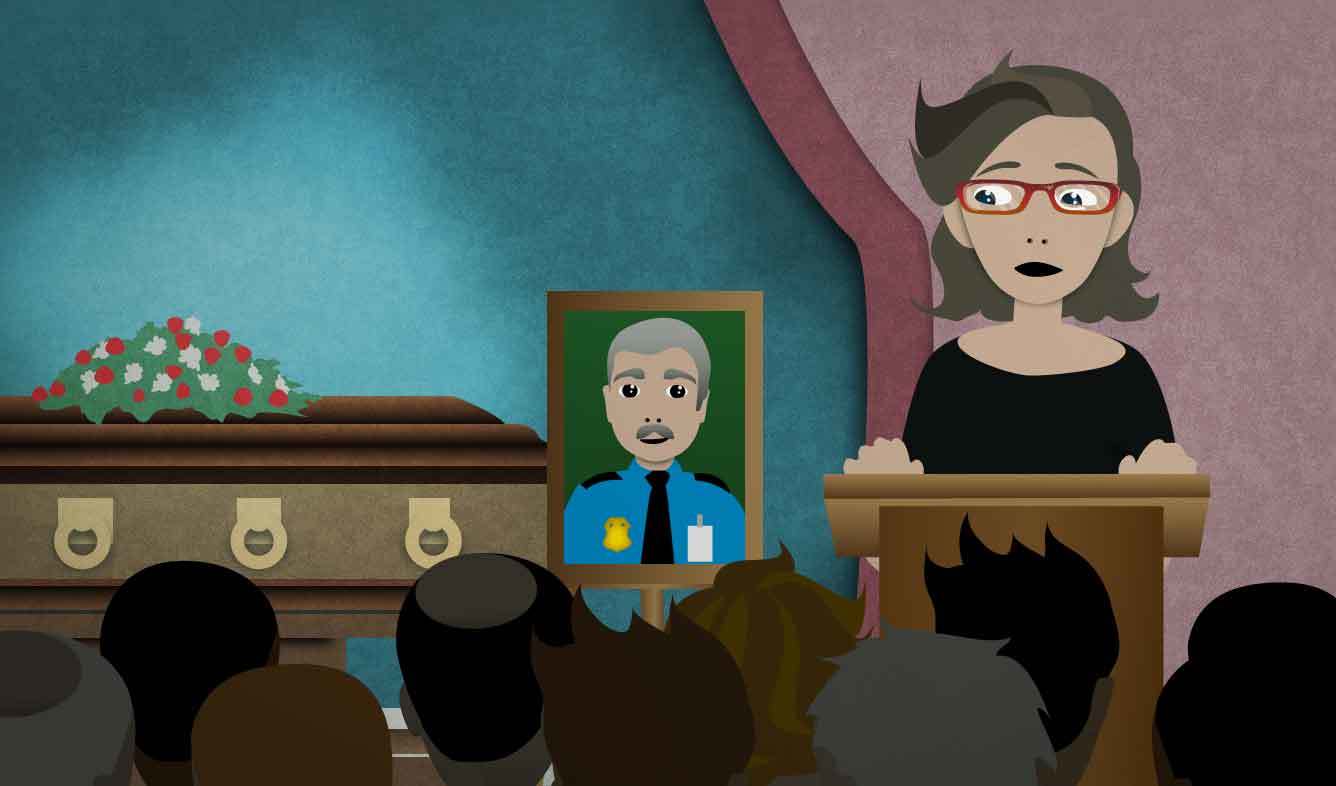 Your father just passed away. He was a retired police officer in New York. You're giving a speech about him so you talk about his job.
He proudly served on the New York police force for over 30 years.
Want Video and Sound? Follow us on YouTube
In writing or formal speeches, you use "over" to mean "more than" some number:
There must have been over a thousand people there.
Over 20% of our employees have Master's degrees or Ph.D.'s.
Over 500 people have signed up to volunteer.
It's used in both spoken and written English, but in writing it's probably more common than using "more than".
When you're proud about something, you do it "proudly". Here are some words that go well with "proudly":
proudly display (something)
proudly present (something)
proudly announce (something)
proudly serve
We use the word "serve" to talk about someone who uses their time to help other people. For example, someone can "serve" on the board of directors for a charity:
She's served on the boards of numerous charitable organizations.
A person can also "serve" in something like the military or police:
My family has served in our country's military for four generations.
Sometimes we say "serve in" and sometimes "serve on". It depends on what kind of group you're talking about:
serve on the board
serve on a committee
serve on the police force
serve in the army
serve in the public school system
The people who work as police officers are sometimes called "the police force". People sometimes talk about being a police officer like this:
Oh, are you on the force?
This means "Are you a police officer?"