"Strangely enough, I just bought a bike. You're welcome to have my old one."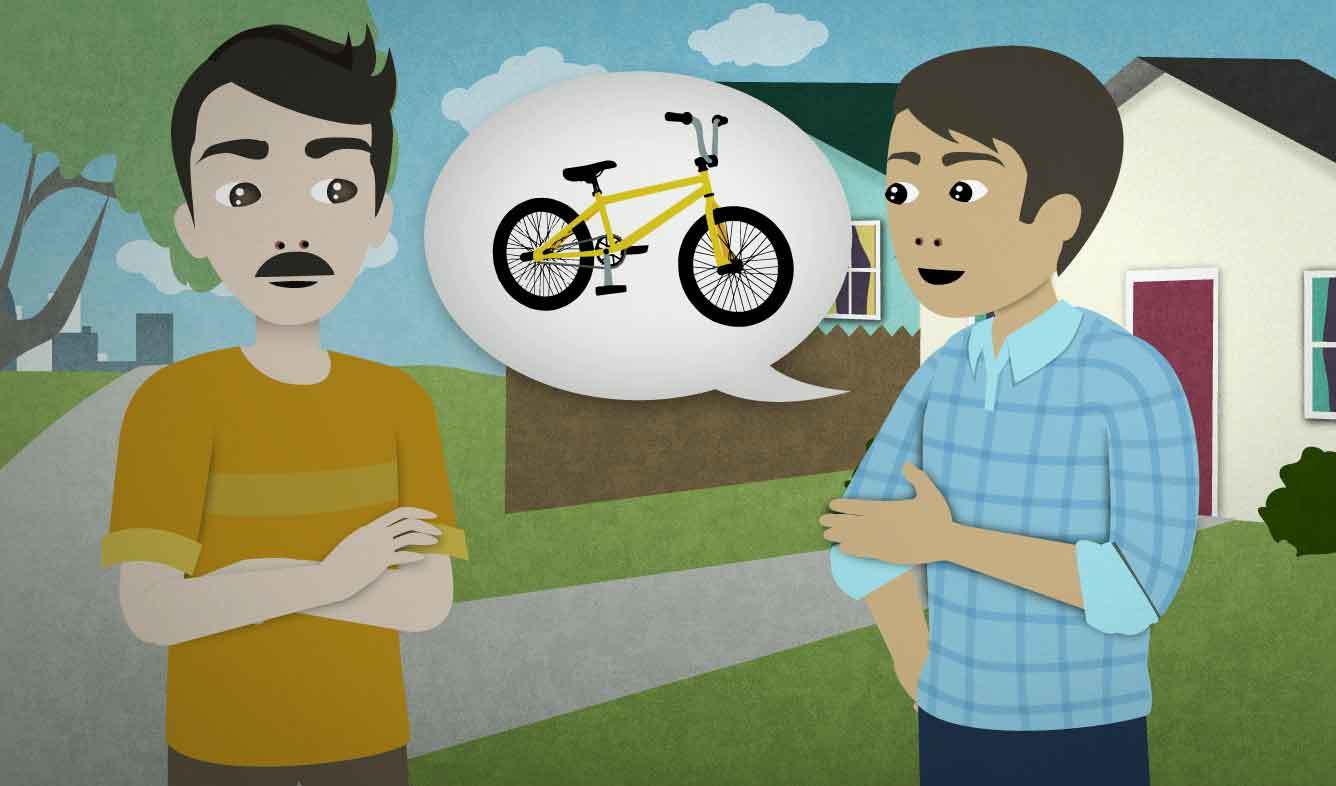 You're chatting with a neighbor. He says that he crashed his bicycle. You just bought a new bicycle, so you're not using your old one. You offer to give your neighbor your old bike.
Strangely enough, I just bought a bike. You're welcome to have my old one.
Want Video and Sound? Follow us on YouTube
One of the uses of "just" is to express that something happened very recently. It can mean a few minutes before:
I'm sorry, he just walked out to go get lunch.
Or immediately before:
What did he just say?
Or it can mean a few years:
Mankind has just started to study ways to understand and control DNA.
But in any case, "just" means a short time before.
This is a way to offer something to someone:
You're welcome to use my car if you need to go anywhere.
You're welcome to come with us if you want to.
Offering things in this way is friendly and low-pressure. In other words, it doesn't make the listener feel like they have to accept the offer.
Use this phrase when something surprising or coincidental happens. For example, if a friend tells you that she recently got a new job, and you also got a new job recently, you can respond:
Strangely enough, I just started a new job last week!
Another example: someone asks you whether you've spoken to your brother lately. Usually you speak with him every week, but the last time you spoke to him was 3 weeks ago. You can say:
Strangely enough, no. I haven't heard from him for a few weeks.
"Bike" is short for "bicycle":
I never learned how to ride a bike until I was in my teens.
Sometimes people also call motorcycles "bikes":
Where did you park your bike?
Usually you can guess based on the situation whether someone is talking about a bicycle or a motorcycle.