"I know it's tough going out there, but we need to keep pushing."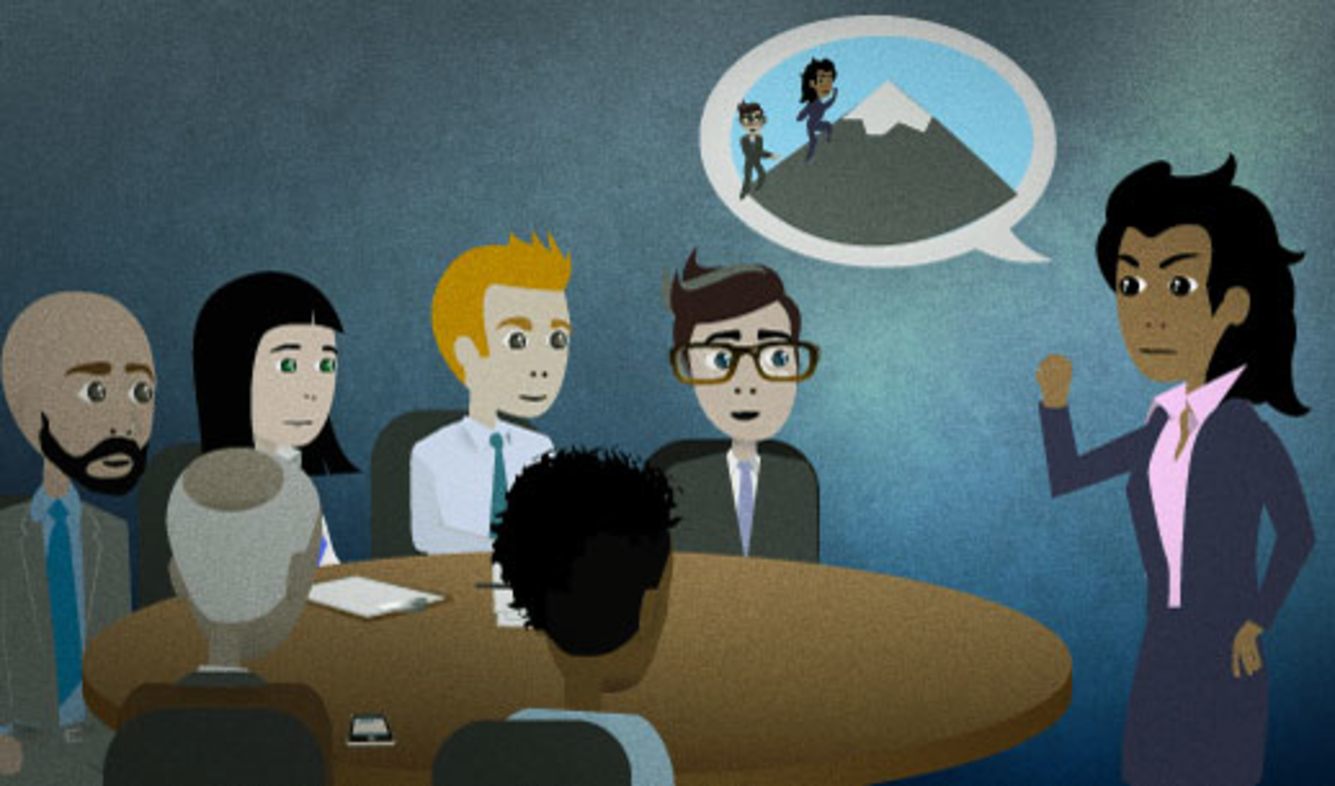 You lead a sales team. The economy is bad, so your team hasn't been selling much lately. You want to encourage your team members, so you say this in a meeting.
I know it's tough going out there, but we need to keep pushing.
Want Video and Sound? Follow us on YouTube
"It's tough going" means "it's difficult" or "there are a lot of problems".
Here are some situations that can be described as "tough going":
A sports team's losing season:

It's been tough going for the Lakers this season.

A country's bad economy

It's tough going for millions of unemployed Brits right now.

Emergency workers' effort to help people after a large natural disaster

Rescuers are desperately searching for survivors, but so far it's been tough going.
Salespeople often talk about "the market". "The market" represents all of the people a company is trying to sell to (customers and potential customers), as well as their competitors.
"The marketplace" is a kind of imaginary space, which is outside of the company. So salespeople often use the phrase "out there" to describe talking to customers or clients.
Things are tough out there.
We've got to get out there and talk to more prospects.
You can use the phrase "keep pushing" to mean "continue to try hard":
Keep pushing. Don't give up!
When someone says "keep pushing", you can imagine pushing something, like a rock, up a steep hill. It's tough and challenging.